2016 FESTIVAL SCHEDULE FOR "A Culinary Affair!"
"SPECIAL PRICING FOR BOCARATON.COM READERS!"
"DEAL ENDS SOON...PURCHASE TICKETS TODAY!"
Ticket INCLUDES ALL Food, Wine, Beer, & Spirit Tastings - NO Additional Fees
Call 561.338.7594 for more information.
Fine Print:
Portion of Ticket Sales benefit our participating Non-Profit Community Partner; PROPEL
Ticket prices INCLUDE ALL Food, Wine, Beer and Spirit Tastings - NO Additional Fees
REFUND POLICY: Tickets are Non-Refundable. Rain or Shine. No full or partial refunds given to customers missing the event.
The Retail Bazaar and Wine Store feature products for sale. So, please be sure to bring extra cash for shopping!
Valid ID Required upon entering festival. Minors will receive a special underage wristband and stamp
To purchase tickets via phone please call 561.338.7594 from 8 AM to 9 PM – 7 days a week
Participating Chefs, Beverages and Vendors may change without notice!
The Festival urges all adults to Consume Alcoholic Products Responsibly!
---
"LIKE" AND FOLLOW US ON FACEBOOK TO STAY UP-TO-DATE
---
PAST VIDEO FROM 'A CULINARY AFFAIR!'
---
HOTEL INFORMATION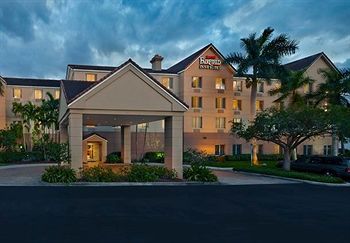 Fairfield Inn And Suites
By Marriott Boca Raton
3400 Airport Rd
Boca Raton, FL, 33431
Tel: 1.800.334.7802
Hotel Booking Link

Stay with us at the Boca Raton Marriott at Boca Center. Visit website to book your hotel stay!

Avg. Nightly Rate
$114 / per night
---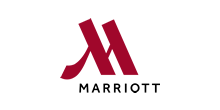 Boca Raton Marriott
at Boca Center
5150 Town Center Cir
Boca Raton, FL, 33486
Tel: 1.800.334.7802
Hotel Booking Link

Stay with us at the Boca Raton Marriott at Boca Center. Visit website to book your hotel stay!

Avg. Nightly Rate
$152 / per night
---
2016 NON PROFIT COMMUNITY PARTNERS
| | |
| --- | --- |
| | PROPEL (People Reaching Out to Provide Education and Leadership) strives to act as a catalyst for sustained positive change in the lives of communities and families by establishing collaborative partnerships with businesses, community organizations, services providers and government agencies. PROPEL strengthens and stabilizes the functioning of those at risk from becoming homeless through a variety of multifaceted services and accessing levels of education to provide G.E.D. preparation classes for high school drop-outs, by providing intervention and crime prevention, and providing avenues to prevent technical and financial illiteracy. If you or someone you know fits this description, and need PROPEL'S guidance to a better future, don't hesitate to call PROPEL today! |
PROPEL | 2500 NW 5th Ave | Boca Raton, FL 33431 | 561.955.8553 | Web
---
| | |
| --- | --- |
| | Boca Helping Hands serves the economically challenged, culturally diverse population of east Boca. Founded in 1998 by a group of local volunteers in response to the growing challenge of hunger and poverty in our community, Boca Helping Hands provides food, financial assistance and job-training to the underprivileged. Focusing on the "whole person," the various programs of BHH are well integrated to meet the needs of individuals, children and families, with the goal of breaking the cycle of dependence. A hot, nutritious lunch is served six days each week, with a "family dinner" offered on Thursday evenings. In addition, pantry bags with non-perishable food items are distributed every day. A Resource Center works with residents of Boca Raton who are in danger of being evicted from their apartments or having their utilities cut off for non-payment. BHH has a "Job Mentor Program" which establishes an e-mail account for our clients and provides a mentor to assist with the preparation of resumes. Clients have the opportunity to take basic computer-skills classes. Clients also are given two hours per day in the BHH Computer Lab to search for employment through the internet. Those who secure interviews and/or employment offers are given professional attire from our "dignity closet." A full time staff of five…and over 200 dedicated volunteers carry out the mission of Boca Helping Hands: The mission of Boca Helping Hands is to provide compassionate service through food and assistance programs to individuals, families and children to instill dignity and break the cycle of dependence. |
Boca Helping Hands | 1500 NW 1st Court | Boca Raton, FL 33432 | 561.417.0913 | Web
---
| | |
| --- | --- |
| | There's something special about the Adolph and Rose Levis Jewish Community Center (JCC). You can feel it as soon as you walk through the door -- whether you've come to bring your child to preschool or to camp, to attend a Jazz concert or theater performance, to workout in a state-of-the-art athletic facility or drop your child off at KidFit, to pick up your child from our after school program or to have your child attend one of our innovative Special Needs programs, to board the bus for a day of travel or to participate in a spiritual workshop at the JCC Sandler Center. The Levis JCC is your special place, providing the meaningful and caring connections that make our community home! |
Adolph & Rose Levis JCC | 9801 Donna Klein Blvd.| Boca Raton, FL 33428 | 561.852.3200 | Web
---
Festival Map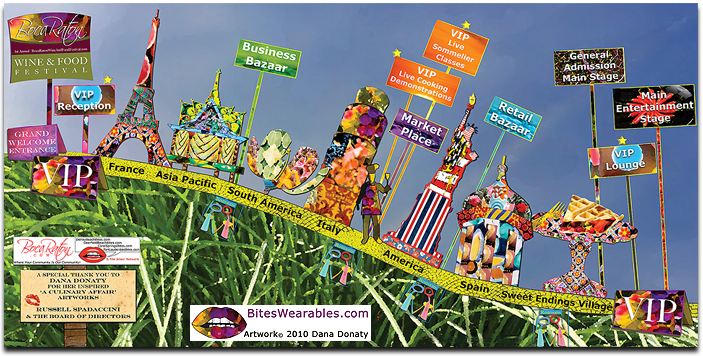 ---