Wine, Beer & Spirits Participants
Join us as we celebrate and sample the Festival Wines, Craft Beers and Spirits throughout the 2023 Events Calendar Season. The diverse and exciting selections will awaken the senses as you stroll around tasting all of the Culinary Cuisines from South Florida's Top Chefs.

At the Will Call Entrance of the Festival Guests can purchase their favorite wines on their way out.
---
All 2023 Selections To Be Announced...
Past Featured WINES at the Festival
Gemma di Luna is featuring Moscato, Pinot Grigio and Prosecco
---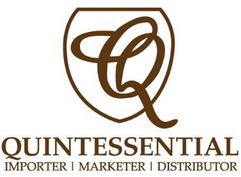 Tropical Mango Moscato, Tropical Passion Fruit Moscato, New Age white wine, Obession red wine 2016
---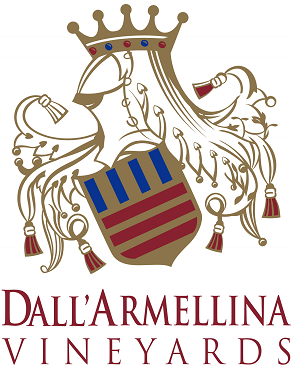 Enjoy two Proseccos, Dall'Armellina Brut and VERARI Extra Dry
---
---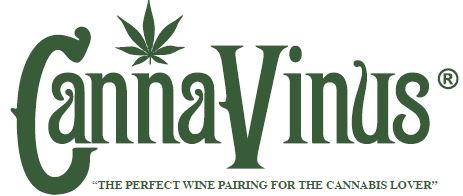 ---

---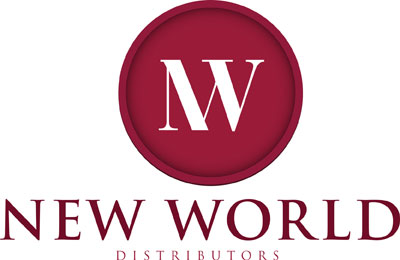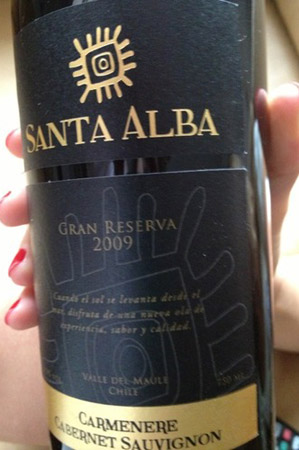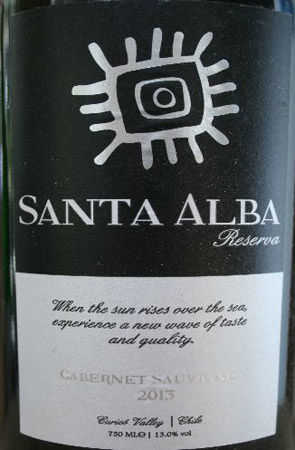 ---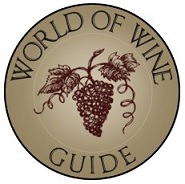 ---

We first planted our oldest vines of Pinot Noir in 1990, shortly adding a block of Dijon clone Chardonnay two years later. Incrementally, we expanded the vineyards and now nurture 30 acres (25 Acres of Pinot Noir, 4.5 acres of Chardonnay and 1/2 acre of Pinot Gris). In addition to our estate grown fruit, we enjoy long-term relationships with some of the most desirable vineyards throughout the Columbia Gorge AVA. Visit PhelpsCreekVineyards.com
---

In 1999, the Messina family purchased 90 acres of hillside land on the west-side of Paso Robles in an area known as the Templeton Gap/Willowcreek District along the Santa Lucia Highlands. Initially barley, 11 varietals & 19 clones now comprise 65 acres of estate vineyard at Jada. In 2005, the first Jada wines (1400 cases) were produced at neighboring Denner Vineyards.
In 2008, construction on a 9600 square foot, gravity-flow production facility and winery was completed. Within one year of opening the tasting room (April 2009), Jada's wine club had grown to over 1,000 members and our Jersey Girl Syrah took home the coveted Chairman's Class Award at the Long Beach Grand Cru.
Jada now produces 3,000 cases of award-winning, all-estate Rhone & Bordeaux-style wines and over 2,000 members are actively enrolled in the wine club program.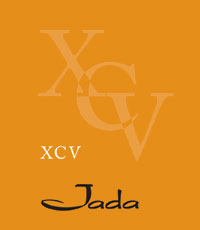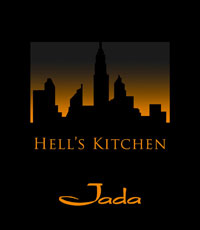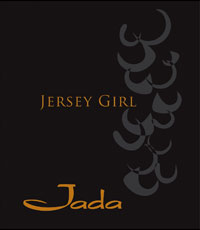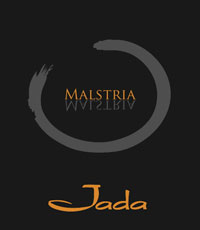 ---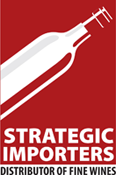 Strategic Importers Inc., offers limited production of premium wines from selected wineries around the world. We bring to the FL market wine productions of 500 cases or less per year and we give this exclusivity to our loyal clients.
SPAIN

| | |
| --- | --- |
| Tempranillo | | Eder, Rioja |
| Verdejo | | Vega Morillo |
| Viura | | Terraplen |
| Ganacha | | Terraplen |
| Alvarino | | Taboexa |
| Garnacha Rose | | Terraplen |

ASIA

Reisling
| Castegio
Gewruztramier
| Ferrante
Dry Riesling
| Ferrante
Gruner Veltriner
| Gruner Veltliner - Landwein
Caber Franc

ARGENTINA

| | |
| --- | --- |
| Malbec | | Arge and Tina |
| Torrontes | | Arge and Tina |
| Malbec | | High Dessert Reserva |
| Cabernet Sauvignon | | Arge and Tina |

CHILE

| | |
| --- | --- |
| Parllel 33 | | Cabernet Sauvignon |
| Sundance | | Sauvignon Blanc |
| Suindance | | Chardonnay |

URUGUAY

Juanico | Pinot Noir/Pinot Min, Tannat/Merlot, Cabernet/Merlot


FRANCE - BORDEAUX

Chateau Capelle | Bordeaux AOC - White, Bordeaux AOC - Red


FRANCE - Languedoc Roussillon

Domaine de Familongue
Domaine Vallon du Chene - Costieres de Nimes, Domaine Vallon du Chêne - Costières de Nîmes
Domaine Virginie La Grange, Domaine Virginie La Grange - Pinot Noir, Domaine Virginie La Grange - Viogner

---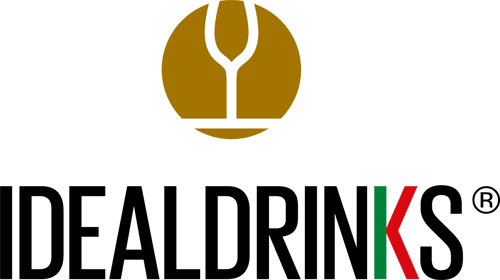 ---

Louis Lucas, a third generation grape grower, and Superior Court Judge Royce Lewellen met in 1975 through the Santa Maria Wine & Food Society. Louis was a well respected grower who had been supplying premium wine grapes for reputable Napa and Sonoma wineries for decades. Royce Lewellen was a passionate wine enthusiast with a vision for the future of the Santa Barbara County wine industry. For more information visit LLWine.com
---
Over 30 years have passed since Jerry and Flora Komes first stepped foot on to the historic Flora Springs estate in search of a place to "kick off their boots. "It's hard to imagine now, but the majestic stone cellar of Flora Springs was once an abandoned "ghost" winery. It was Flora who saw the magic hidden behind decades of neglect, over-grown ivy, and shifting rock walls. The property's winemaking roots date back to the 19th century, but it's been the work of Jerry and Flora's children, John Komes and his wife Carrie, and Julie Garvey and her husband Pat Garvey, that has written the history. Located at the base of the Mayacamas Mountains in the far Northwest corner of the Rutherford appellation, the Flora Springs estate is in the heart of the Napa Valley. Founded in 1978, Flora Springs has been a family affair for over three decades. As both artisan winemakers and growers, the family is committed to the traditions of fine winemaking and responsible stewardship of its 650 acres of vineyard land for future generations to savor and uphold. Today, ninety percent of Flora Springs' red wines are sourced from its organically-farmed estate vineyards, and all of these wines are crafted in our solar-powered 19th-century stone winery and caves.
---
Love It Or Leave It Wines is a Florida licensed wine distributor of Finger Lakes New York wines. We work directly, and exclusively, with the vineyards and distribute their wines straight to our vendors. We have a diverse portfolio featuring a wide selection of internationally acclaimed, award-winning wines that speak to the rich history of the region and the legacy of the vineyards behind them.
The Finger Lakes Wine Region is an American Viticultural Area (AVA) located in upstate New York. It has 130 wineries and is the largest wine-growing region in New York State. The Finger Lakes is a source of world-class cool climate wines. It is often compared to that of Germany's Rhine region due to similarities in growing conditions, producing wines that span a broad range of styles from dry and bold to floral and bursting with sumptuous fruit.
We celebrate the fun, flavor and personality of every wine we sell. They are formidable wines, and each delivers a message of its own. There is something exciting for everyone. Try us, and discover it for yourself. Love It Or Leave It Wines. Visit LoLWines.com for more information.
---
In an industry where you would never expect such quality wine in this price bracket, founder Sal Nuccio is a breath of fresh air.

Born in Italy, he has a no-nonsense approach to the philosophy of making great wine. As apposed to the mass producers, our limited production allows us the luxury of giving that personal touch to every aspect of our wine making process.
---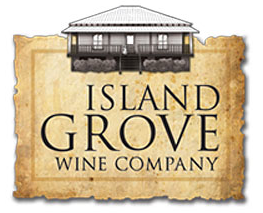 ---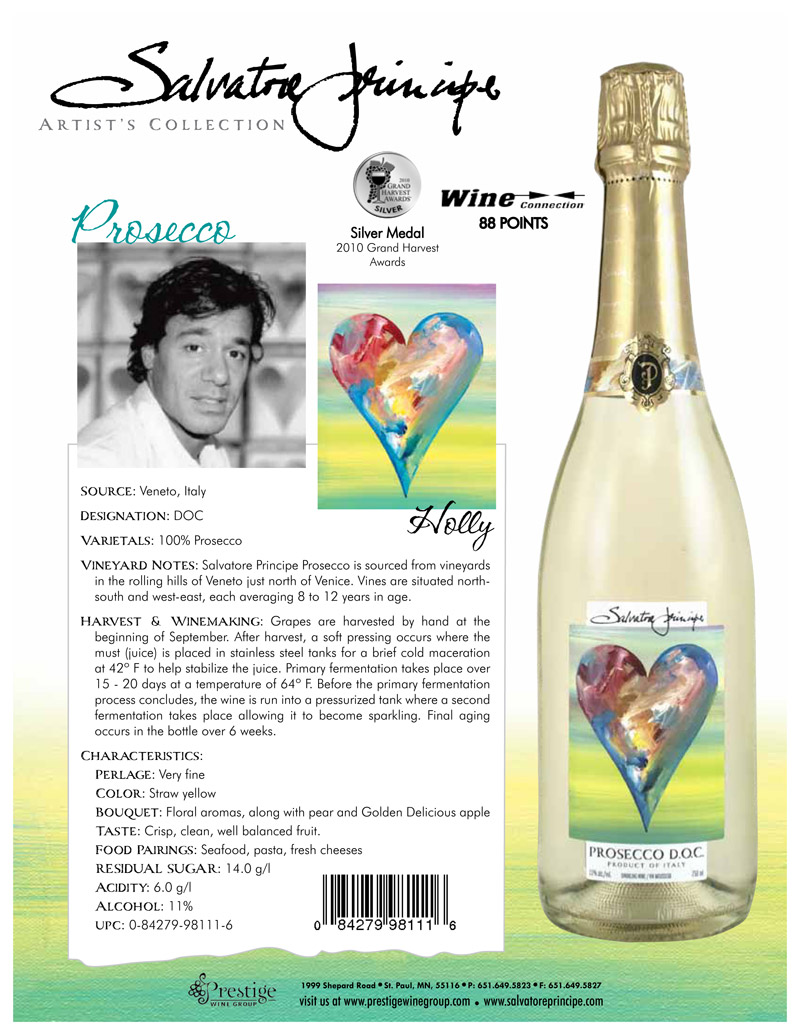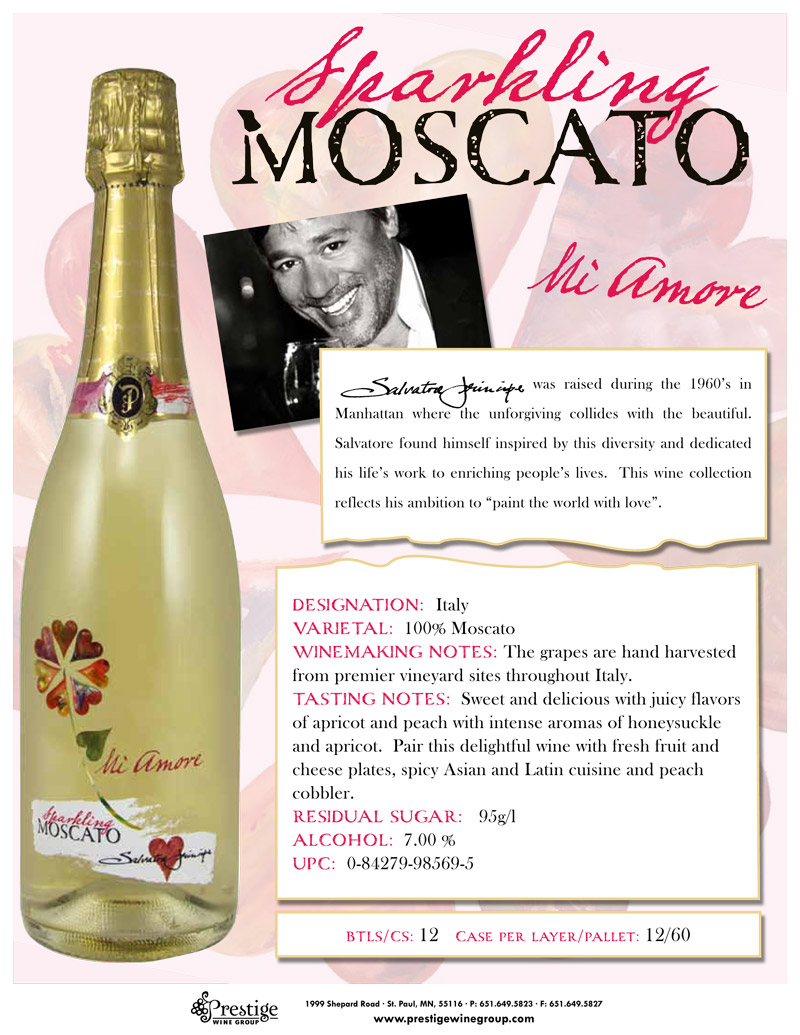 ---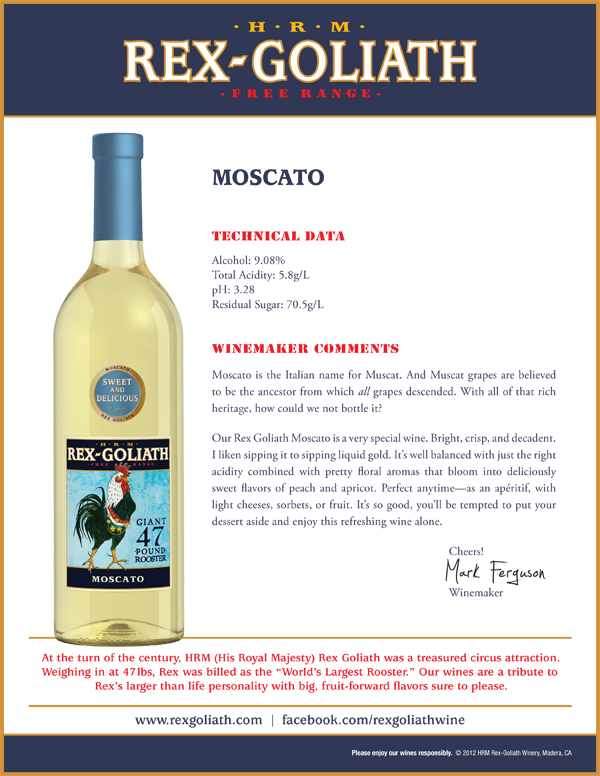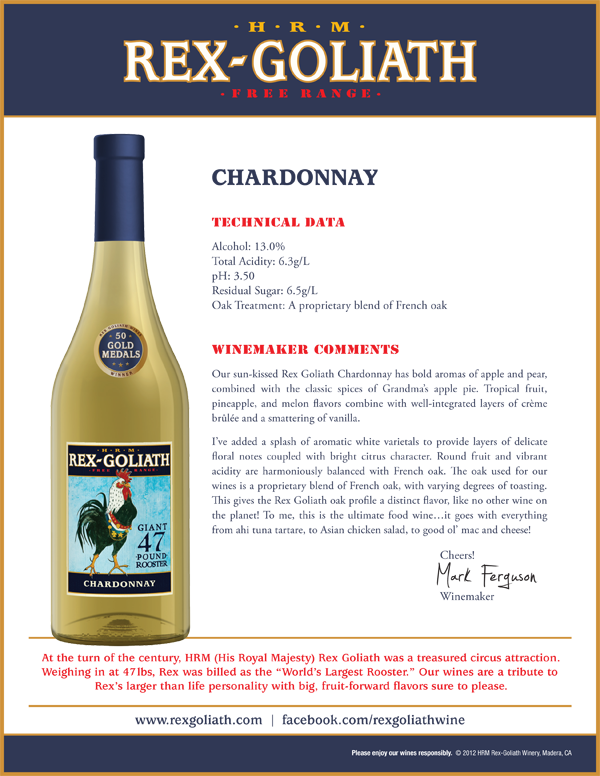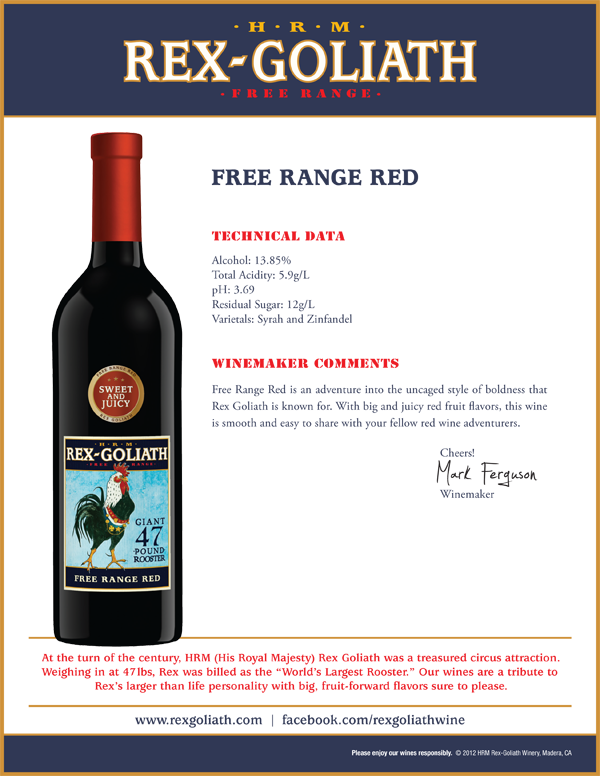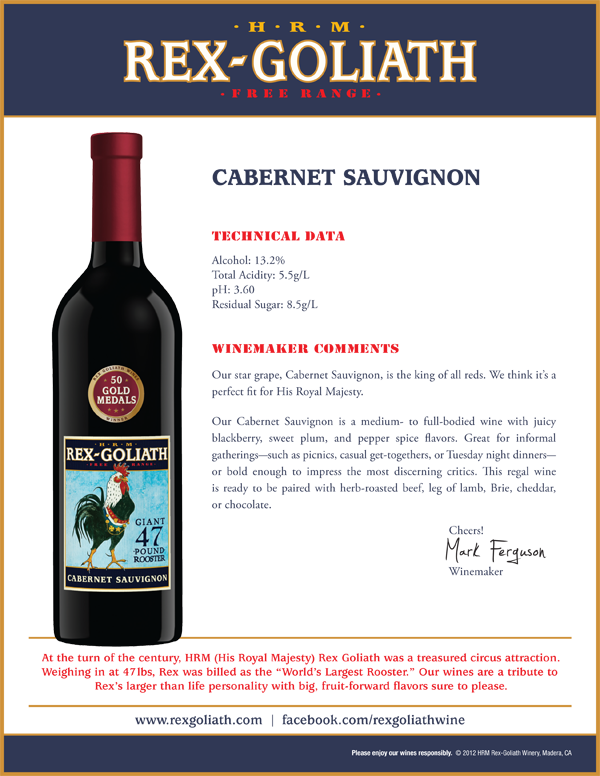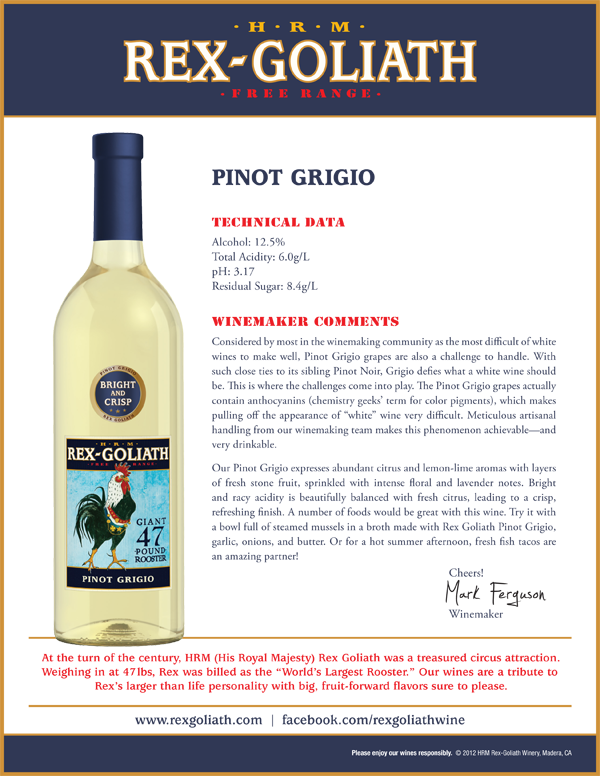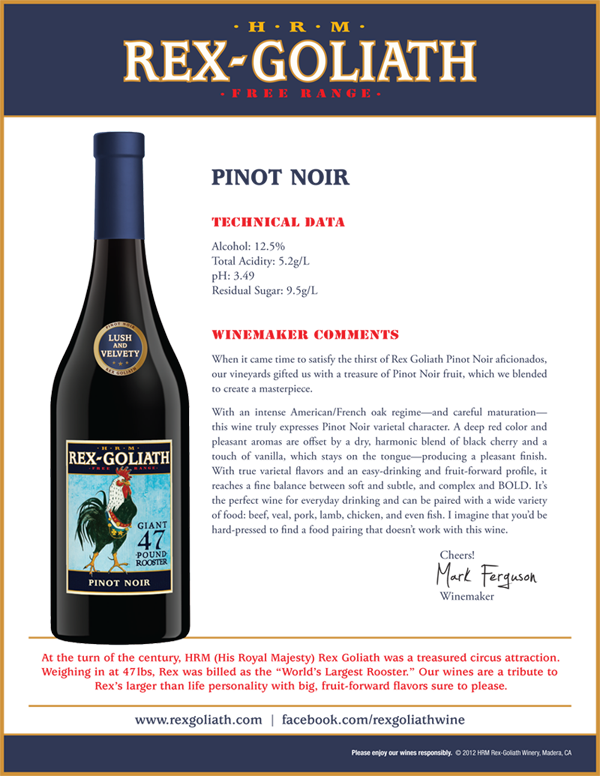 ---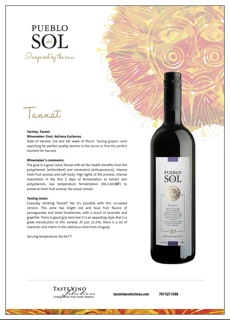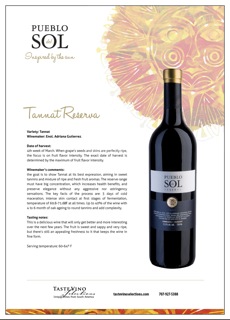 ---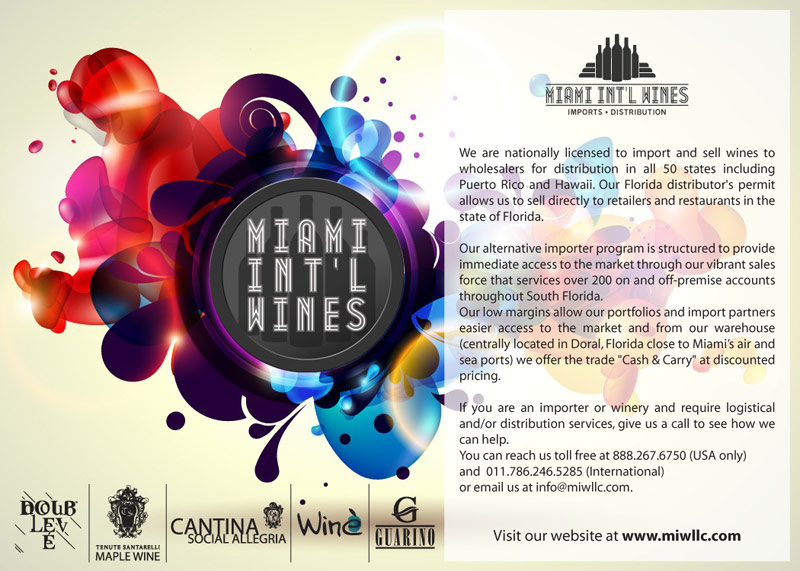 ---

The Brutus family lived in a small fishing village on the western coast of South Africa. The Brutus sisters and their baby brother left the tranquility of their sleepy town at a very early age when the family was forced to leave their own land under apartheid law. They yearned to return but were not able to do so given the unfavorable circumstances of the time. Twenty years later, the sisters reunited to create fine wines. The wines, carefully selected to match the style and personality of each sister, celebrate their bond and devotion to one another, a fitting tribute to sisterhood indeed!

To learn more about the wines produced by Seven Sisters, visit HeritageLinkBrands.com




The Mandela name is one steeped in heritage, resilience, royalty, and a sense of community. This legacy is a fitting symbol for the House of Mandela brand. Conceived of and led by the women of the Mandela family, Makaziwe and Tukwini, respectively daughter and granddaughter of Nelson Mandela, the wines draw inspiration from words he would often repeat to them:

"I was shaped by the cultural traditions and values of my ancestral roots."

To help carry these traditions forward, the Mandelas have created wine that captures the soul and energy of South Africa. Tracing back to a small village by the Mbashe River, the Mandelas come from a royal bloodline that dates back to the 18th century when Thembu (pronounced "tembu") Land was a part of a royal kingdom of the Eastern Cape. The family legacy reaches back to the great Chief Mphakanyiswa, Chief of Mvezo and father of Nelson Rolihlahla Mandela. House of Mandela wines embrace the same values as their namesake, and are now among the country's ambassadors, shining light on the richness, diversity, and excellence of South Africa. The family hopes people will enjoy the wines when they come together to share stories, lessons and the spirit of unity. To learn more about the wines produced by House of Mandela, visit HeritageLinkBrands.com
---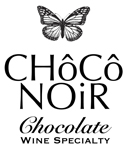 The challenge of pairing chocolate and wine has puzzled many for centuries. One thing that has been known is that the perfect complement for rich chocolate is the world's most delicate wine, Pinot Noir. With this knowledge in hand the mixologists at Premium Blend set out to solve the puzzle. After much effort they have unlocked the secret with their newest creation – Choco Noir™.
Choco Noir™ is that perfect combination of chocolate and wine that will add a sensual touch to any occasion. Bottled in an easy to use, ready to drink formula, Choco Noir™ can be enjoyed on the rocks, in your coffee, or in one of the many great recipes available.
Bring romance to any occasion with a bottle of Choco Noir™ and start enjoying what many have only been able to dream of.
For more information on these and other wines visit PremiumBlend.com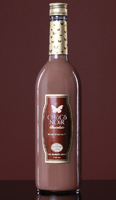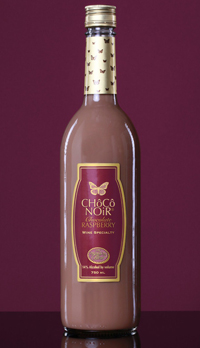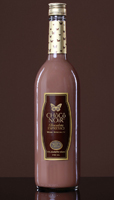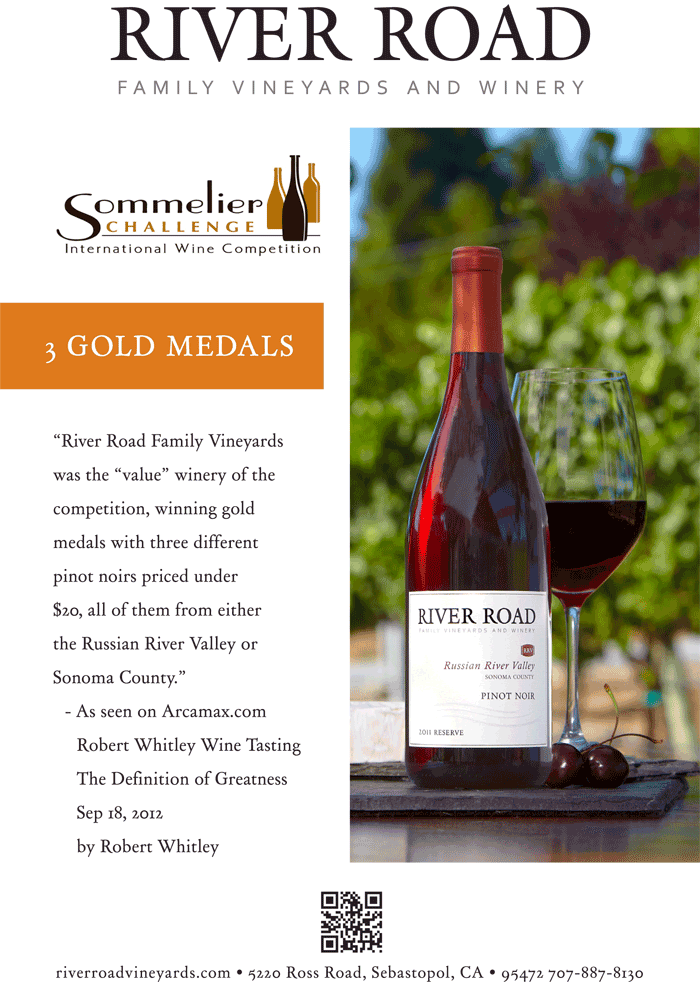 ---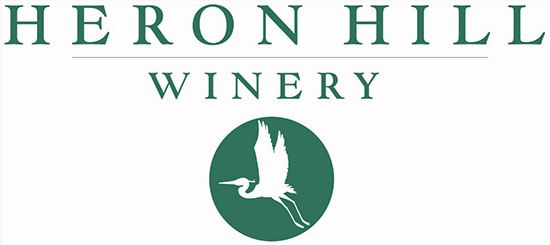 Heron Hill Winery is nestled into a hill overlooking scenic Keuka Lake in New York's Finger Lakes region. For over 35 years the winery has set the highest standards for wine quality, customer satisfaction and tasting room experience. Since its first vintage in 1977, Heron Hill has steadily grown from a small 5,000 case winery that only made white wines into a dynamic 20,000 case production facility and entertainment destination for more than 50,000 people every year.
Today, Heron Hill offers nearly 20 wine varieties; crisp and light Rieslings, aromatic dry Chardonnays, the winery's legendary Eclipse series, spicy, exotic Pinot Noirs and Cabernet Francs, and our winemaker's specially crafted dessert wines. For over 35 years, Heron Hill has won many awards for its distinctive, elegant wines and continues to be at the forefront of Finger Lakes winemaking.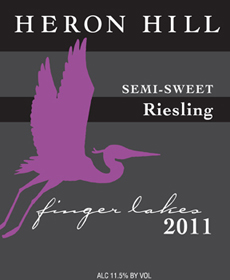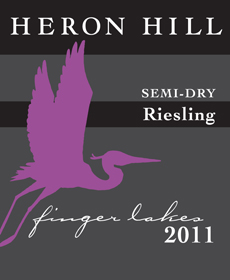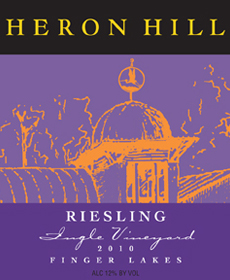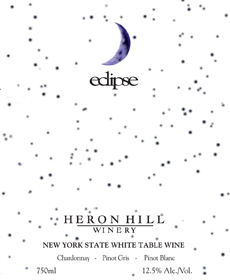 ---

Chateau Armand is an importer and distributor of fine wines and foods.
The company was incorporated in 1991 and has been owned by the same stockholders since its' founding.
They have a USA federal license to import wines and spirits and a State of Florida license for wholesaler/ distributor of beers and wines.
Their management team has more than 100 years of experience in international trade and commerce. They know the details and procedures in order to provide our clients with a satisfying, hassle free, buying experience.
Chateau Armand is certified by the South Florida Minority Supplier Development Council as a minority business and we like to participate in our clients' programs geared to minorities.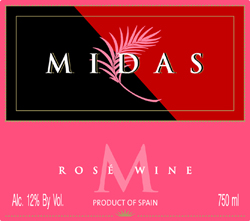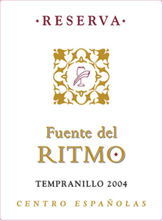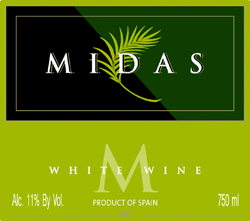 ---

"Our mission in growing cool-climate varietals is to create elegant, classic Oregon wines from the Willamette Valley Appellation. As native Oregonians, we treasure our environment and use sustainable practices in growing and vinifying our winegrapes."
- Jim Bernau, Founder/President
Founder, Jim Bernau, purchased the Estate site in 1983 and cleared away the old pioneer plum orchard hidden in scotch broom and blackberry vines. He planted Pinot Noir (Pommard and Wadenswil clones), Chardonnay (Dijon and Espiguette) and Pinot Gris. In the beginning he hand watered the vines with thousands of feet of hose. Please visit us at WillametteValleyVineyards.com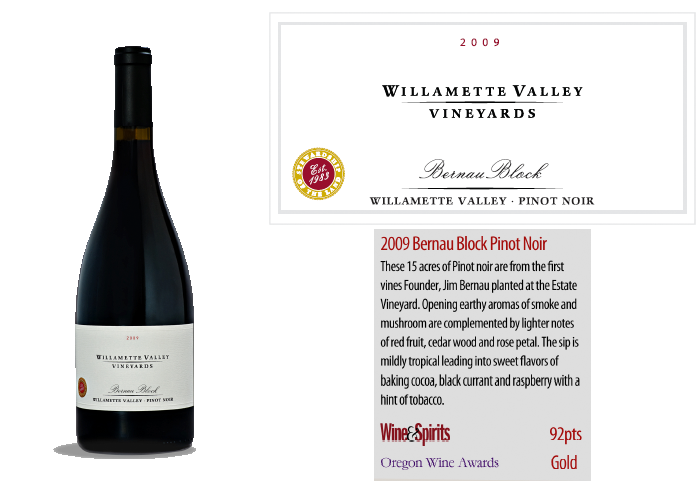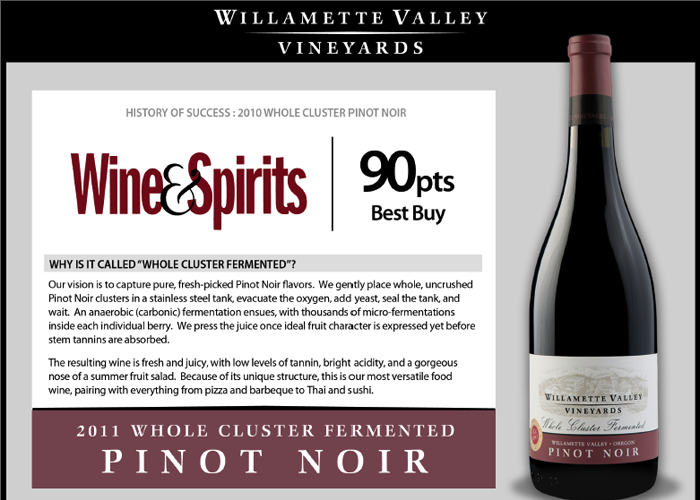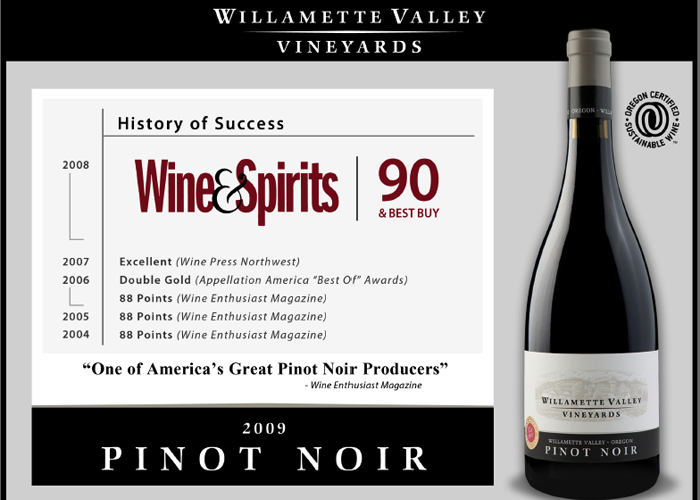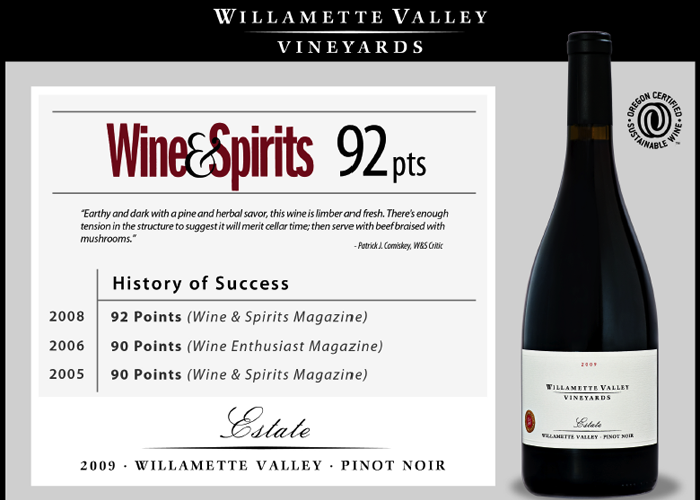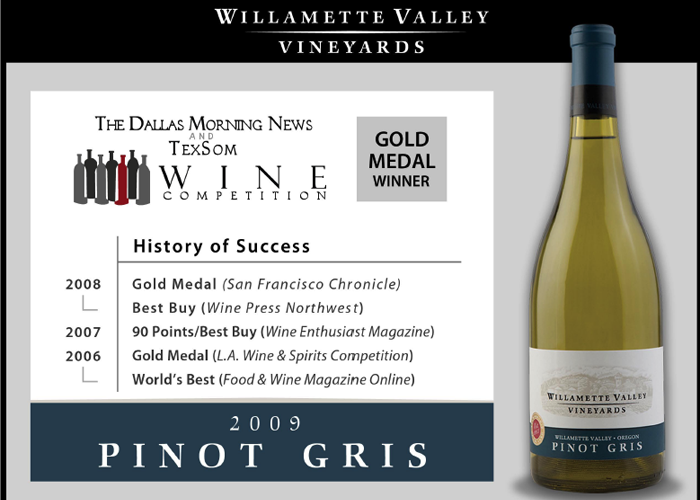 ---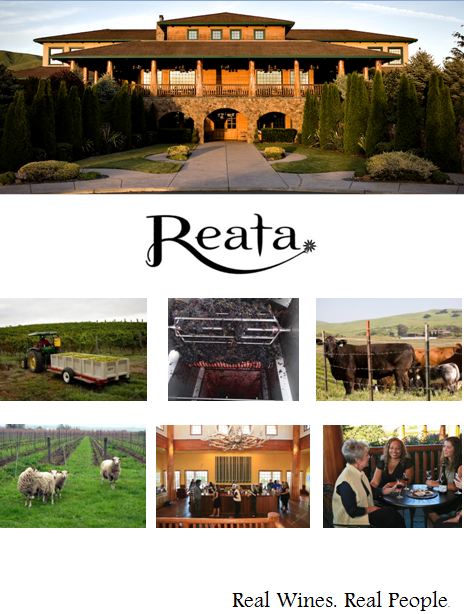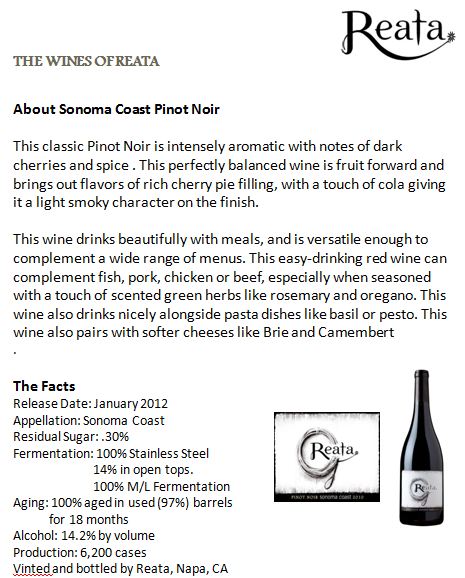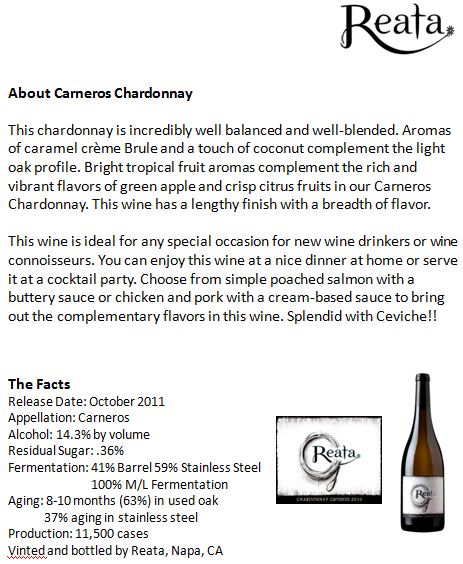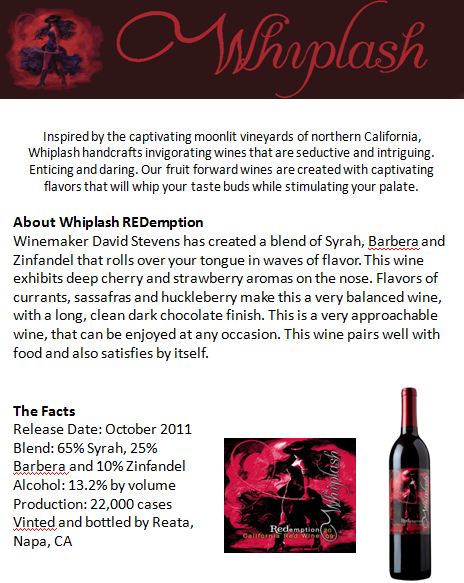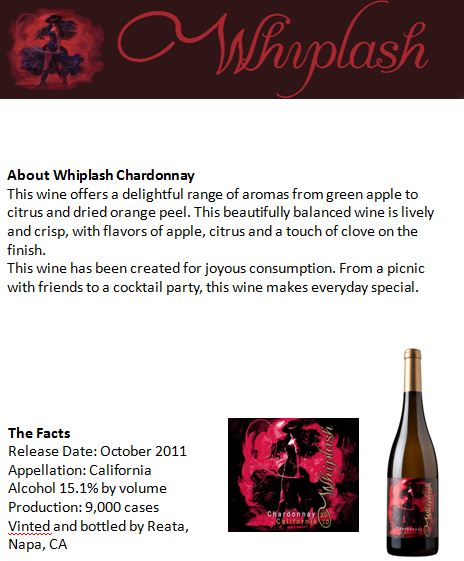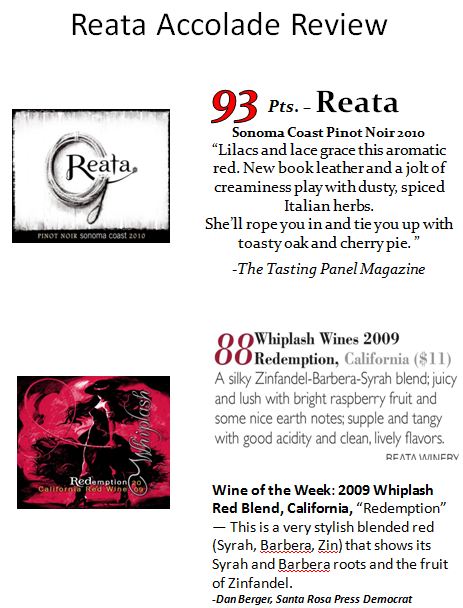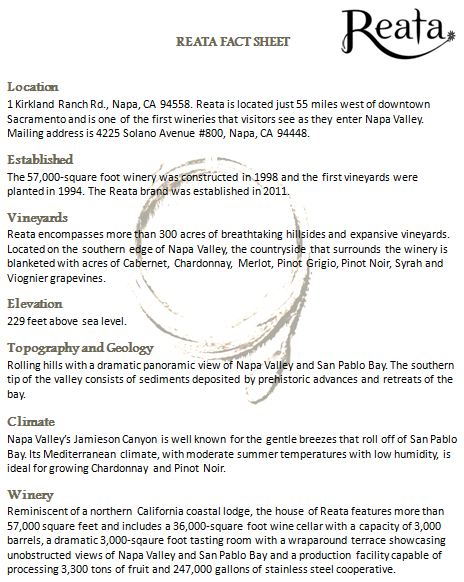 ---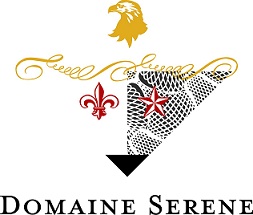 Ken and Grace Evenstad founded Domaine Serene Vineyards and Winery in 1989 when they purchased 42 acres of just- logged land in the Dundee Hills of Oregon to plant, grow and produce ultra premium Pinot Noir. They have been involved in every aspect of growing, producing and marketing Domaine Serene wines. Now celebrating the 20th Anniversary of Domaine Serene, they own 462 acres of land in Yamhill County in the Willamette Valley of Oregon, 150 acres of the land planted to vine. In addition to Pinot Noir, which is about 95% of the wine produced, they also make a little Chardonnay and Syrah. Their wines have won many accolades and awards, including besting Domaine de la Romanee Conti in blind tastings, being called " The Chateau Lafite of Oregon" by Anthony Dias Blue, The Best Oregon Pinot Noir by the Wall St Journal, and outstanding ( top rating) Oregon producer by Robert Parker. Please visit us at Domaineserene.com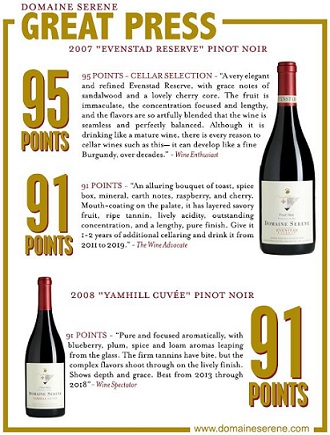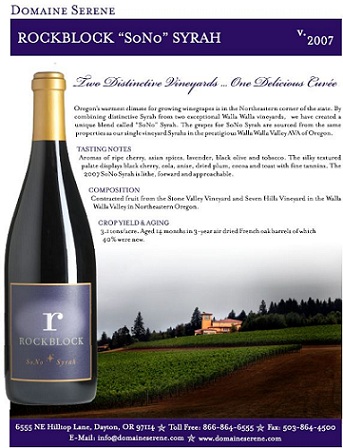 ---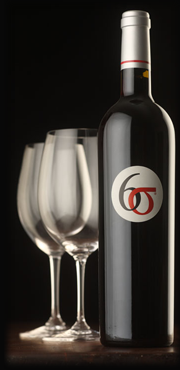 Combining Six Sigma methods with the traditional creativity and craftsmanship of winemaking allows us to create wines of consistent quality. Six Sigma's origins lie in mathematical models developed by engineers. It has since grown into an internationally recognized management process focused on producing high quality products or services to meet the customer's need. It achieves those goals through a rigorous analysis of data that drives decision-making and practices. Organizations as diverse as manufacturing, healthcare, insurance and sales have relied on the tried and proven techniques of Six Sigma to better serve their customers.
Owner Kaj Ahlmann's background in math and statistics gave him the perfect foundation for mastering Six Sigma techniques while rising through the ranks of General Electric's reinsurance group. Having seen its benefits across the varied businesses of GE, Kaj knew Six Sigma methods held great potential for winemaking. He was so sure of it that he chose to name the family ranch after the process he would employ in the vineyards and the winery.
---
Sol Stars







---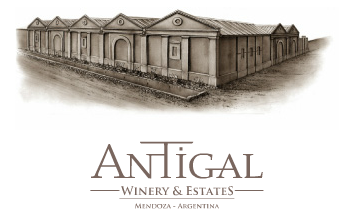 Bodega Antigal was established by the Peiro family inside the shell of a historic winery in Russell, Maipu whose origin dates back to 1897. Its current design harmonizes with the physiognomy of the era in which it was erected. Today Maipu is a department certified as "the cradle of wine", and is considered the most important area for Argentinean wines. To find more details visit BodegaAntigal.com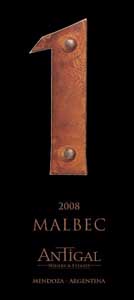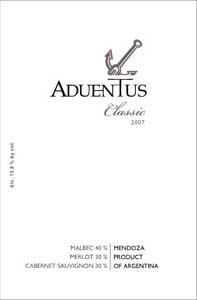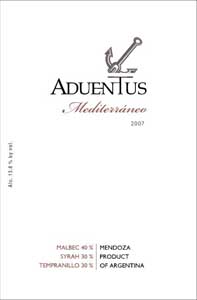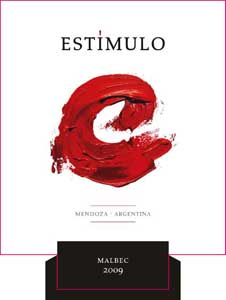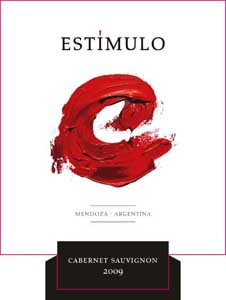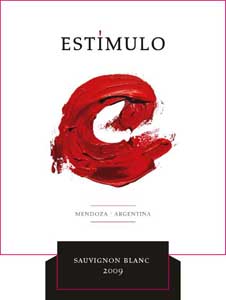 ---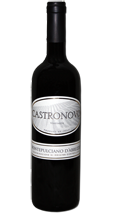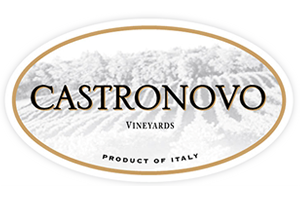 I've been a radio personality in the South Florida area for nearly 30 years (PaulAndYoungron.com) and over those years, I've befriended numerous chef's and restauranteurs. I've been a part of the South Florida Wine and Food Festival since its inception and food and wine has always been a part of my radio show and personality. We're all about entertaining, and great wine and food are always big part of that. In fact, that's how my journey to vineyard owner began, meeting Eros Spinozzi, now a dear friend and an Italian wine exporter, his introduction of my family to the Galasso family of the San Lorenzo winery, and bonding over wine and food in Abruzzo. Then, in what can only be explained as fate, randomly sitting next to Bruce Hunter (President of Shaw Ross wines) on our return flight to the US and him knowing Eros and importing wine from the Galasso family . For more information visit CastronovoVineyard.com
---

The Wine Sisterhood was founded by a group of female wine marketers, colleagues, and friends who share years of experience creating successful wine brands. Their mission is to create an innovative, interactive community that puts consumers in charge of developing wines they really want to drink. Through use of the blogopshere and social media, the Wine Sisterhood has been able to tap into the collective creativity and inspiration of their many sisters (and misters!) and have created a dialogue between those who make wines and those who buy them. To find more details visit MiddleSisterWines.com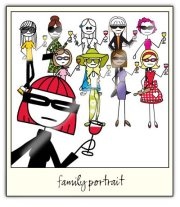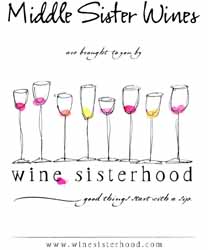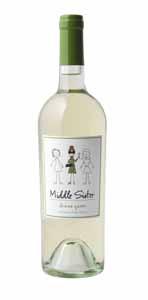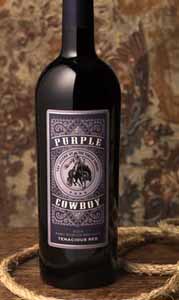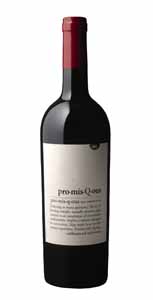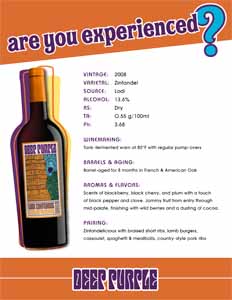 ---
---

Spain is one of the most experienced European countries in Wine Making and it is one of the principal products for the spanish culture and economy.
This long path and knowledge has been transmitted from generation to generation being nowadays one of the countries with greater productive capacity and export of wines in the World. As businessmen, we assume that inheritance and we take care in the quality of the product.
To obtain it we focus in the extreme care in each part of the process. We seek to transmit the own values of the wine, the variety, the land and to approach to the consumer knowing their needs and preferences.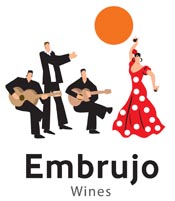 ---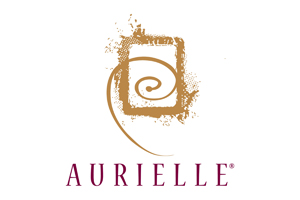 | | |
| --- | --- |
| | The 2006 Aurielle Cabernet Sauvignon is rich dark ruby in color with good clarity and excellent viscosity. The nose is distinctive and speaks to the concentration and intensity of fine Napa valley cabernet grown in premium mountain vineyards by showcasing the aromas of stone fruits, tobacco and a hint of apple pie spice. On the palette, a core of boysenberry, plum and cassis is framed by cedar, chocolate, nutmeg, anise, violet, leather and black cherry. Chewy and concentrated with good structure and focus, the initial essence of berries and cassis gives way to a layered mid palate of violet and black cherry and a long lingering finish layered with hints of chocolate, cedar, tobacco, and leather. Mouth feel is rich and velvety with firm tannins that provide excellent structure. While accessible now, the wine is built for aging and will continue to improve with bottle aging for years to come. For more information visit AurielleVineyards.com |
---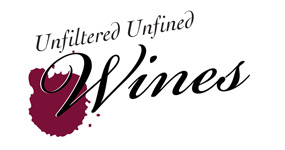 Jane Uttley founded The Ravensvale Group in March 1998. As an Australian she wanted to share her family's passion for Australian wines with wine drinkers in the US. She visited the US on several occasions in the mid 1990's and found that the only Australian wines available were either lower end wines and although few and far between some very expensive wines. She felt that there was a golden opportunity to fill the void between the two, so early 1998 she packed my bags and headed for New York.
After much consideration, 10 years after founding her import business she made a strategic decision to start her own Wine distributorship in Florida. In January 2008 Unfiltered Unfined Wines was born. Their warehouse and offices are located in Fort Myers and they deliver statewide. When she started the business in 2008 it was just her and now she is fortunate to have over 20 people as part of her team. They carry wines from all over the world including California, Oregon, Washington, Australia, Spain, Portugal, Argentina, Chile, Italy and France. We are proud to represent Orin Swift and Martine's Wines exclusively in Florida. For more information visit UUWines.com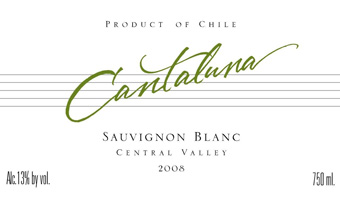 ---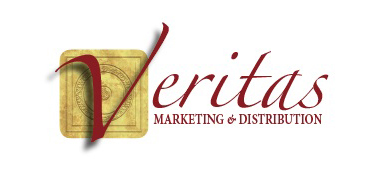 VERITAS Miami is a boutique wine distributor based in Florida. We specialize in the classic and mature vintages of Italy's most elite regions. We also acquire current vintages directly from a select number of small estates through the Consorzio America Export (a non for profit Italian entity that helps small and mid-size wine producers export their products). We maintain a strong relationship and a steady flow of communication with our producers to keep supplying the US market with rare and outstanding quality wines that are not available any where else. Visit us at VeritasMiami.com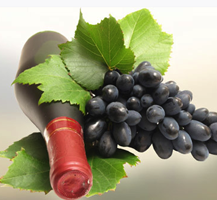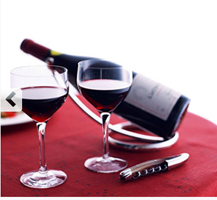 ---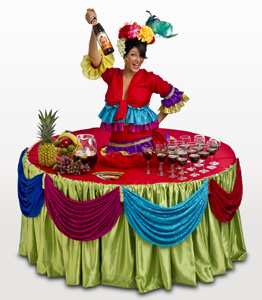 We have savored and enjoyed wine for the past thirty years and it finally dawned on us, it was time for us to share our combined passion and knowledge of the grape by creating a unique new mult i-dimensional wine experience for you. In order to truly appreciate the complexities and distinctive qualities of each varietal, you need to think outside the box! And so, Uncorked Experiences were born! We are seasoned event planners that know for a fact that each of our delicious tastings will unleash your taste buds in a different way and send you off on a new wine adventure. Visit us at UncorkedWineEvents.com
---

One of our specialties is wine and we import some of the finest wines from around the world. Among our best-selling labels are Mosel wines from J&H Selbach and the nationally and internationally highly-rated Selbach-Oster Estate, wines from the Rhineland-Palatinate region from Kallstadt, Adelseck wines from the small but fine wine region of the Nahe, and many more. . . Visit us at ImportAntWines.com
---

EcoValley is very proud to annouce that the newest producto to its portfolio won best of show at the 2011 WSWA Wine Tasting Competition in Orlando, FL. More than 500 wines were tasted and this Riesling, produced by the Romerhof Winery in the Mosel valley, was selected the best white wine of the competition. EcoValley Commercial Manager, Lee Christopher, found this product and is very satisfied with this result. "When I tasted this wine, I was specifically thinking about several markets and distributors in our network, but quickly realized that it could have a broader appeal," he proudly remarks. This new addition promises to be a great addition to the EcoValley portfolio and Andrew Miller, President fo EcoValley, "is excited about the opportunity to work with a product that has gotten off to such a great start." Visit us at EcovalleyWines.com

---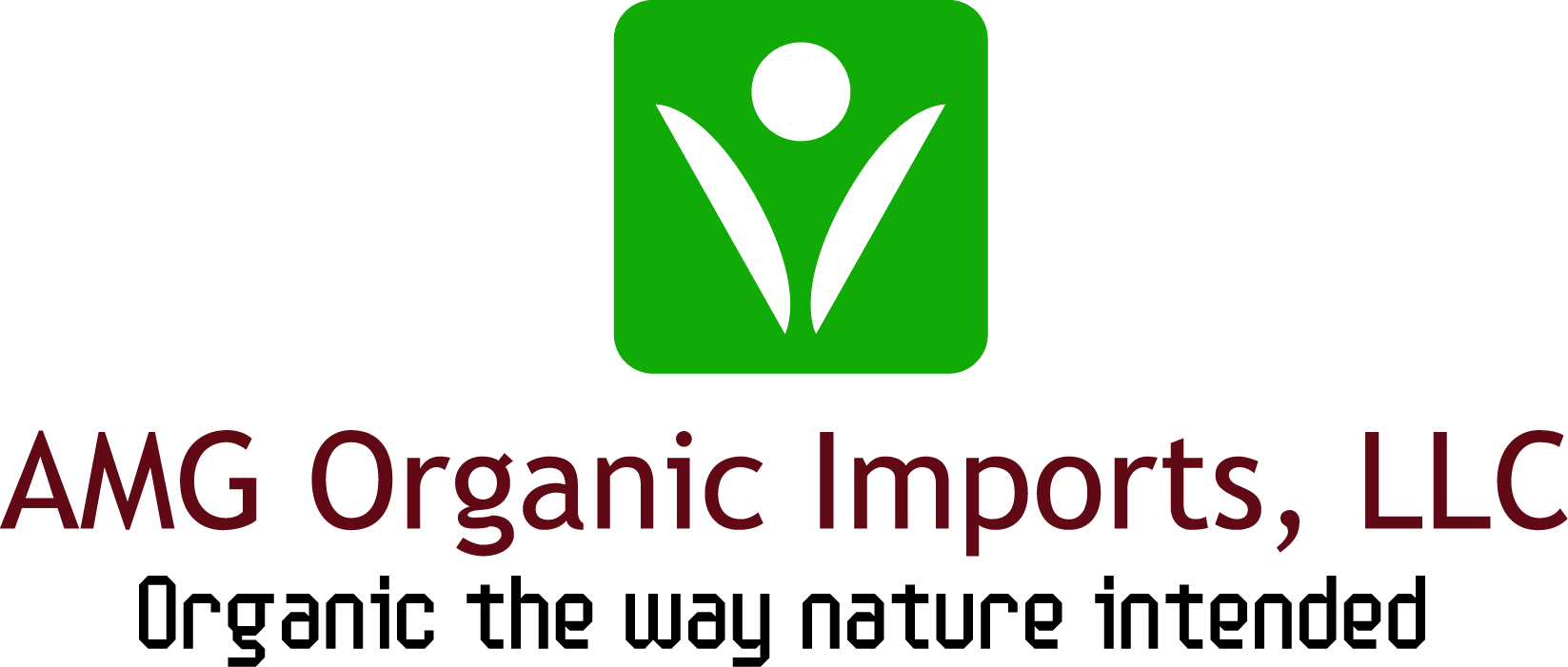 AMG Organic Imports invites sophisticated palates, unsophisticated palates, or just curious palates to experience the purity of organic wines. AMG imports and distributes wine from the best organic wineries in Chile and Argentina. Wines are handpicked for taste, quality, and integrity. Marco and Alejandra have gathered a unique selection of wines with the purpose of providing every customer with the right wine, whether it's for a special occasion, a specific meal, or a quiet evening by the fire. To find more details visit AMGOrganicImports.com





---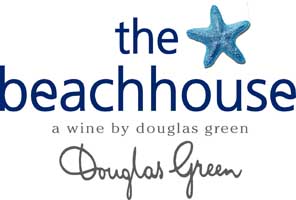 If you are looking for the best wine to chill with, then look no further. We make great South African wines that taste as good as a glassful of sunshine and bring the Beach House to you. Relax and discover the beachhouse range right here. To find more details visit TheBeachHouseWines.com
---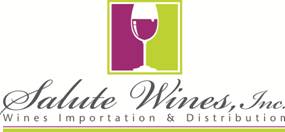 Salute Wines, Inc. is a company engaged in the importation and distribution of European wines (mostly Spanish) in the U.S. (without intermediaries), speciffically in Florida and in order to grow into other states in the medium term. By working directly with wineries we are able to assure quality, eliminate the middleman and pass the savings on to our consumers. We are dedicated to discovering and promoting wines with great value for money belonging to Appellations of Origin (DO) and/or poorly known to all those who are knowledgeable or simply curious. Our custormers are all those establishments related to wines and cuisine (specialty shops, wine bars, restaurants, etc.). To find more details visit SaluteWines.net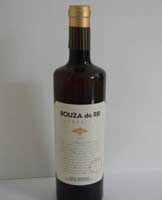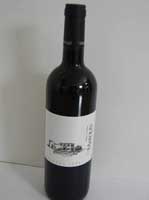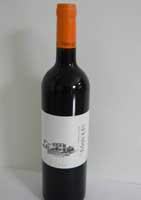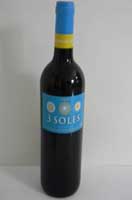 ---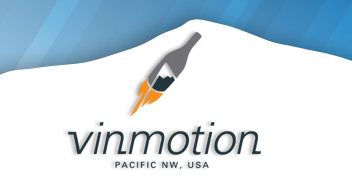 Why are we obsessed with Riesling? Riesling simply is the most versatile, complex and food-friendly of all the noble grapes. If you enjoy discovering new wines and inspiring your palate, then Riesling is your ideal wine. Riesling's crisp, vibrant characteristics are a fresh alternative to heavier, oak-laden white wines. No other varietal can be crafted to express so many different and wondrous characteristics — from bone dry with floral aromas to dessert sweet with spicy aromas. And Washington's Columbia Valley — home of Pacific Rim — provides the ideal soils and climate for growing Riesling. There's no end to Riesling's versatility. To find more details visit VinMotionWines.com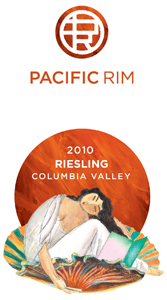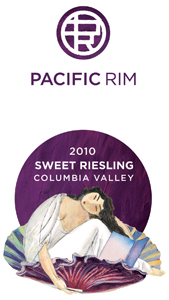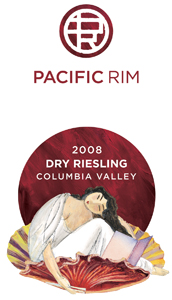 ---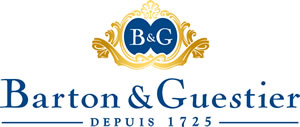 With almost three centuries of experience in the wine business, Barton & Guestier is the 1st French brand name, known to millions of consumers worldwide.
The brand's expertise guarantees regular quality, vintage after vintage, and reassures consumers in increasingly complicated markets. Thanks to its loyal distributors, Barton & Guestier is present in 130 countries on 5 continents.
The Barton & Guestier range represents the wonderful diversity of French wines from the main winegrowing regions: Bordeaux, Loire Valley, Burgundy, Beaujolais, Rhône Valley, Languedoc, Gascony and Corsica. With its wide variety of wines, Barton & Guestier enables consumers - from the occasional wine drinker to the connoisseur - to make a journey through France.To find more details visit Barton-Guestier.com
---

For over 30 years, Domaine Ste. Michelle has defined American sparkling wine with its distinctive Washington state style.
Traditional varietal grapes such as Chardonnay and Pinot Noir are selected to create sparkling wines the way they were meant to be created – in true, traditional méthode champenoise. Like France's renowned Champagne district, the distinct terroir of our Columbia Valley vineyards slowly ripens grapes to an ideal balance of fruit character and crisp high acidity – perfect conditions to create our balanced sparkling wines.
Approachable style and flavor marks Domaine Ste. Michelle as a premium quality sparkling wine that offers a unique and exceptional value - a true celebration of style. To find more details visit Domaine-STE-Michelle.com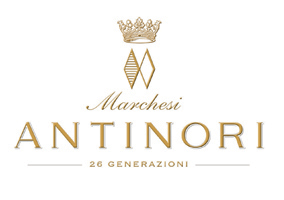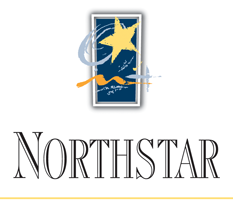 ---
Daniel Callahan & Associates Inc.
O•S Winery started life as a partnership between Rob Sullivan and Owen with one thing in mind: producing irresistible, jaw-dropping wines. Securing fruit from the best vineyards and working with growers on the details of viticulture was and remains the foundation of our endeavor. Our focus since the beginning has been on select sites and low yields combined with a winemaking ethic centered on simplicity (i.e. no fining, no filtering, gravity fed production) all with one aim: Opulent, Voluptuous, Concentrated Red Wines. To find more details visit OSWinery.com
Welcome to Carlton Cellars. We're an artisanal Winery, Vineyard & Tasting Room in the heart of Oregon wine country, passionate about making premium Pinot Noir and other fine wines in the Willamette Valley handcraft tradition. To find more details visit CarltonCellars.com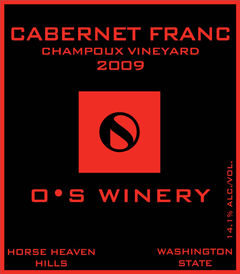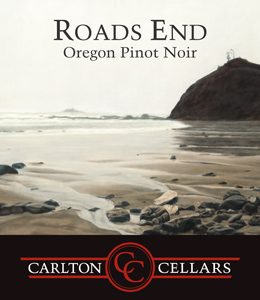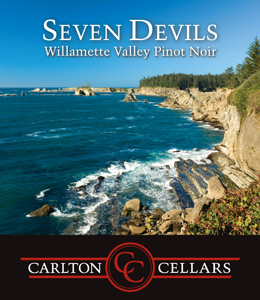 ---
Vineyard Selections
R&B Cellars is Alameda's largest family-owned winery. It is part of the burgeoning East Bay urban wine scene and is a member of the illustrious East Bay Vintners Alliance, a group of 22 outstanding urban wineries in the East Bay. R&B's core mission has been to create high quality wines that deliver tremendous value to the consumer. Since 1997, winemaker Kevin Brown has taken a detail-oriented and labor-intensive approach to crafting the highest quality wines. Each of the winery's varietals, having earned 90+ point scores and numerous accolades across the country, has helped to set R&B Cellars apart from the traditional players in the marketplace. For more infomation visit RBCellars.com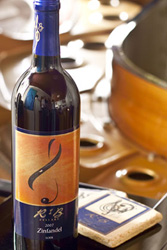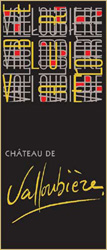 ---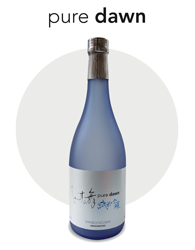 Pure dawn is produced by a historic brewery in Akita, Japan that dates back to 1656. The toji (sake master-brewer) that produces pure dawn brings generations of experience to each bottle of shimizu-no-mai sake. Pure water, sourced from the point where three rivers carrying cold mountain water meet, is the foundation of this luxury sake. The final key detail is the highly milled, artisanal rice. These elements, in perfect balance, result in sake with a pure, elegant flavor and aroma. To find more details visit PureSake.com
---
Featured SPIRITS in the Festival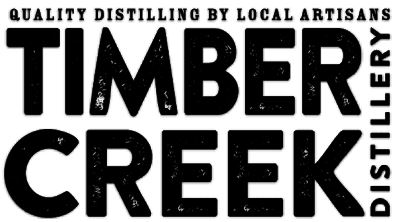 ---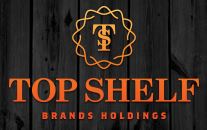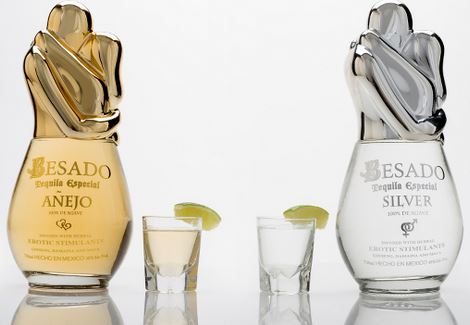 ---

Sergio Zuñiga Family, One of the oldest agave growing families in the Tequila, Jalisco Region of Mexico. The Zuñiga family has generations of expertise in producing tequila made from 100% Weber Blue Agave. Azuñia Tequila originates from these finest quality hand-selected agave plants.
---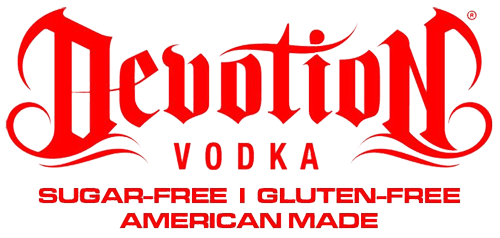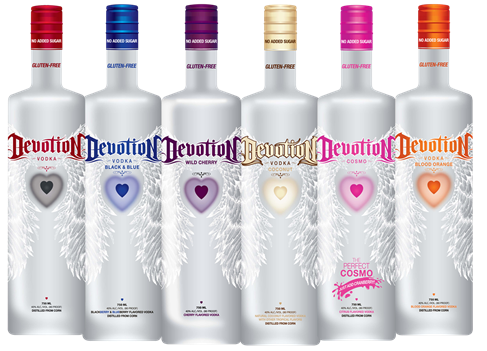 ---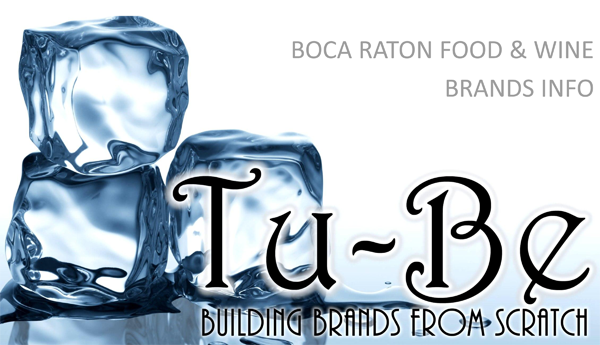 Tu-Be Branding LLC is company based in South Florida offering to clients a unique premium service with absolutely confidentiality. we help Imported and Domestic Spirits Brands by taking care of their product while it is on the shelves, we know is very hard for a brand to cover every corner of a city so, to keep the best exposure possible we have create a team of experts that will Expose, Display, Sample and Maintain a good presence of the brand until it reach the consumer.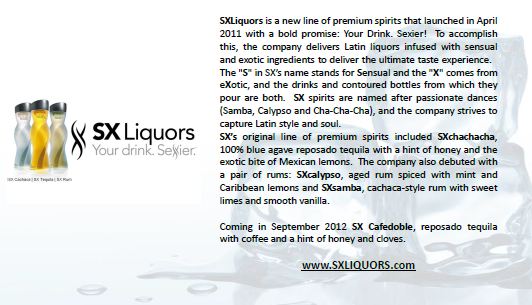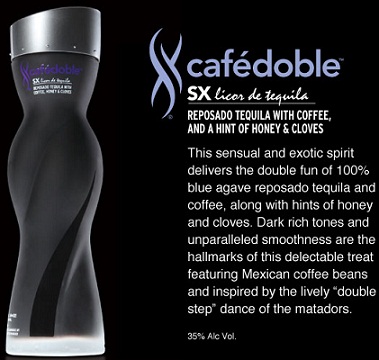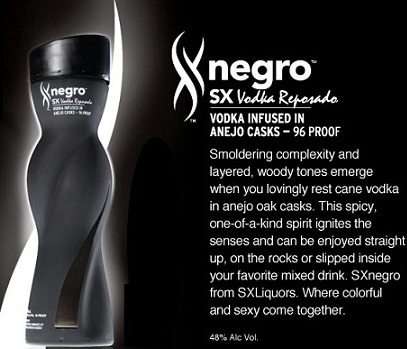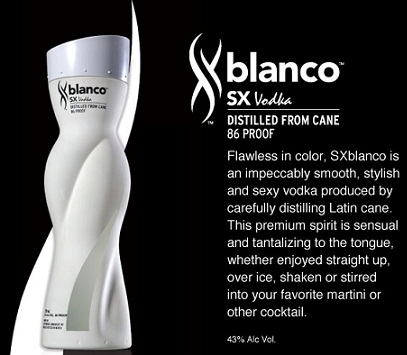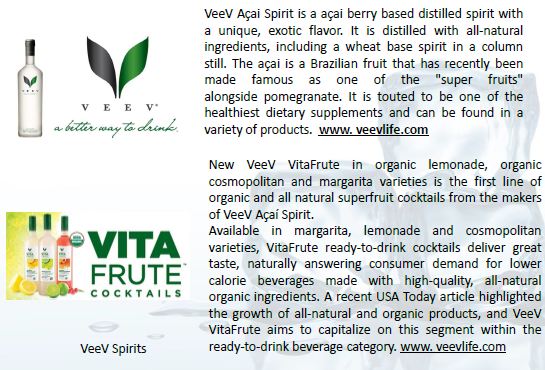 ---


Enjoy the Blue Martini experience with the following Festivals' delicious cocktails and tasty wines.
| | |
| --- | --- |
| | With Van Gogh Blue Vodka, Citronge, Blue Curacao, Sour Mix and a splash of Orange Juice, this delicious crisp cool cocktail is served ready to start socializing the night away! |
| | |
| --- | --- |
| | The Cosmopolitan is your tasty cocktail made with Svedka Citron, Citronge, splash of Cranberry Juice and fresh-squeezed lime juice or sweetened lime juice. |
| | |
| --- | --- |
| | This Coastal Cabernet promises much, and delivers! The aromas are redolent of black plum and dark cherry, with licorice and dark chocolate overtones. |
| | |
| --- | --- |
| | Coastal Chardonnay wine is yellow-gold in color. Strong, fresh apple-citrus aromas with a hint of vanilla. |
---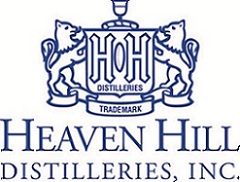 According to industry analysts, Heaven Hill is now the seventh largest spirits supplier in the United States and is the second largest holder of aging Bourbon whiskey in the world with an inventory in excess of 800,000 barrels.
| | |
| --- | --- |
| | PAMA POMEGRANATE LIQUEUR, the first true pomegranate liqueur, captures the essence of all-natural pomegranates with their complex, sweet yet tart taste and seductive ruby color. The highly mixable PAMA Pomegranate Liqueur is made from all-natural California pomegranate juice, premium vodka and a touch of imported tequila. PAMA is Pomegranate Perfected. |
| | |
| --- | --- |
| | HPNOTIQ delights all your senses. Its eye-catching aqua blue color and refreshing blend of natural exotic fruit juices and premium spirits make any occasion more fabulous. |
| | |
| --- | --- |
| | EVAN WILLIAMS HONEY RESERVE: By combining extra-aged Evan Williams Bourbon with real, natural honey, Evan Williams Honey Reserve Liqueur takes advantage of both the ongoing success of flavored spirits, whose growth is more than double that of unflavored spirits; and the continued popularity of American Straight Bourbon. Called "very smooth and easygoing" by one reviewer, Evan Williams Honey Reserve Liqueur lives up to its tagline of "All Flavor. No Sting." |
| | |
| --- | --- |
| | EVAN WILLIAMS CHERRY RESERVE: By combining extra-aged Evan Williams Bourbon with real, natural cherry taste, Evan Williams Cherry Reserve Liqueur lives up to its tagline of "Smooth Bourbon. Cherry Zing." | Domaine de Canton ginger liqueur was inspired by the French tradition in which sweet and fresh elixirs were fortified by fine eaux de vie and cognac. Spicy and aromatic elixirs became popular with the French during the time of colonial Indochine. Domaine de Canton is inspired by the subtle spiciness of the baby ginger grown locally in modern day Indochine. The result is a recipe which evokes an era of tropical romance and continental sophistication that is both elegant and timeless. To find more details visit DomaineDeCanton.com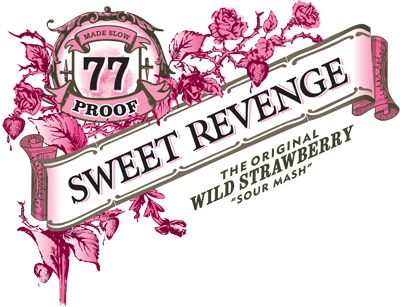 ---
Featured BEERS in the Festival

---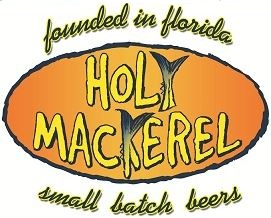 Big, Bold, Flavorful beer created by a Fort Lauderdale area native and award winning brewer of the Samuel Adams World Homebrew Contest of 1996. Although, originally founded and brewed in Fort Lauderdale, Florida these beers are now brewed with our friends at a small batch brewery in Greenville, South Carolina. These beers are fine sipping beers meant to be savored not rushed. Vintage dated and suitable for aging. Designed to pair well with many fine foods. Visit Florida Beer Company.
| | |
| --- | --- |
| | Amber colored ale with a subtle hint of spice clocking in at 10% ABV. Experience the eye popping flavor from a blend of Canadian honey malt, Goldings hops and a unique flavorful Belgian yeast strain. The honey malt and spices make for a complex ale meant to be savored slowly while enjoying the aroma along with the taste. Natural ingredients, vintage dated, unfiltered and unpasteurized this totally original ale is excellend now and even finer with aging. Big and bold, serve it up in a goblet or wine glass and remember ...try to relax! More information about Mack In Black here! |
---
| | |
| --- | --- |
| | This Winter Seasonal is returning again in November, 2011...just in time for the festival! Roasty with notes of espresso and dark chocolate, our Imperial Black Ale delivers a mouthful of flavors. Subtle caramel and smokey flavors in the middle, and just a hint of berry in the finish. Bold yet not heavy, a perfect accompaniment to an assortment of fine foods. Try this ale with big meaty dishes, beef or pork, meatloaf, goes great with gravy, and even dessert. At 8% ABV, this unfiltered and unpasteurized ale is suitable for aging up to 3 years. Pre-orders are already brisk, and this is a limited release. More information about Panic Attack here! |
Mack House | 9118 W State Road 84 | Davie, FL 33324 | 954.474.5040 | Web
---
---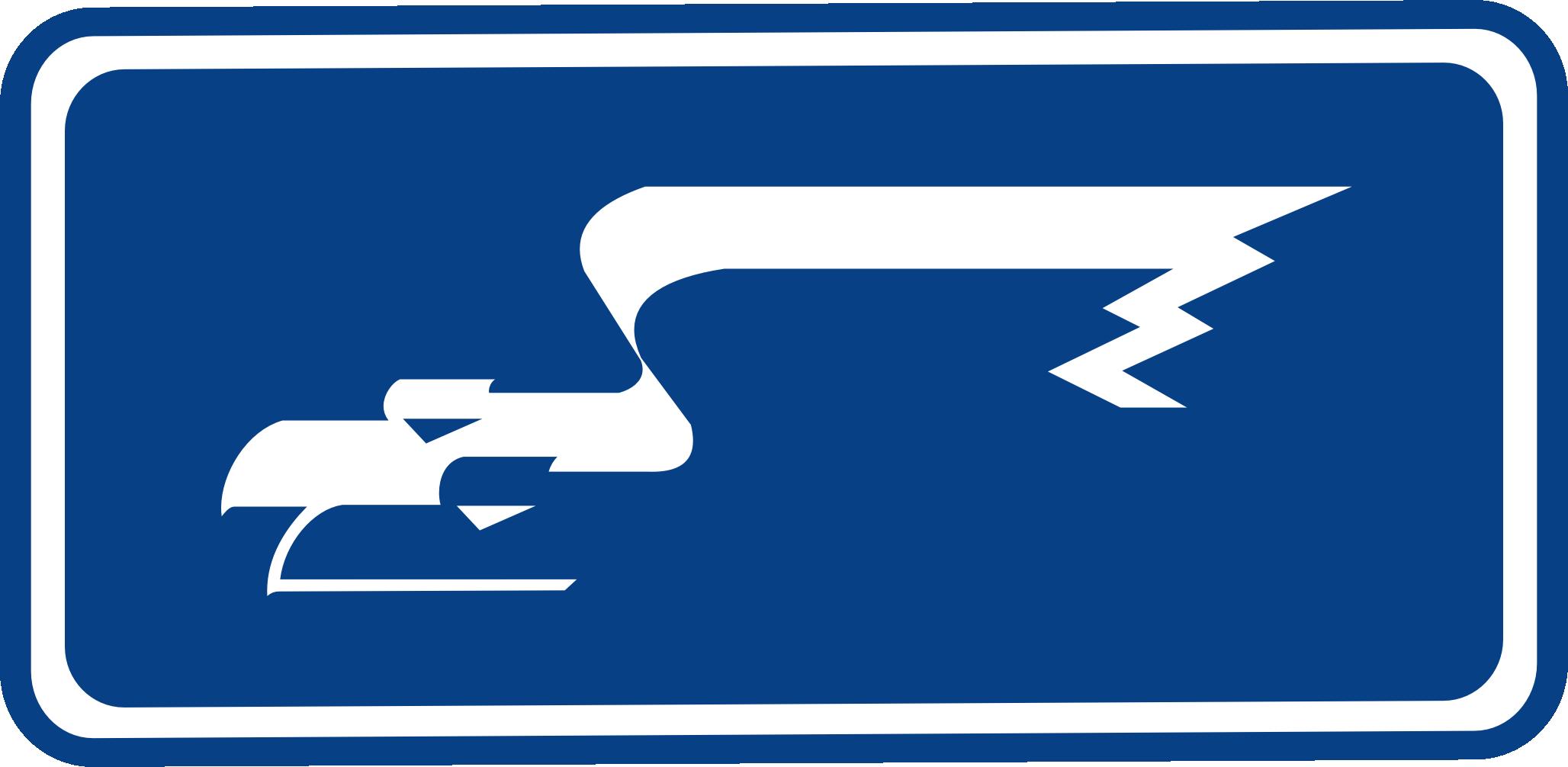 Double Eagle Distributing Inc. has been a distributor of the beers produced by Anheuser-Busch, Inc. in Broward and South Palm Beach Counties, Florida for over 20 years.
The company also distributes brands of Anheuser-Busch alliance partners Redhook Ale Brewery of Seattle, WA; Widmer Brothers Brewing Company of Portland, OR; and the Kirin beers brewed by AB in Los Angeles, CA.
The company's portfolio also includes the brands of Mexican brewer Modelo, which include Corona, Corona Light, Modelo Especial, Negra Modelo and Pacifico. Modelo is 50% owned by Anheuser-Busch, Inc. Visit DoubleEagleDist.com.

---
Featured Craft Brew Battle Beers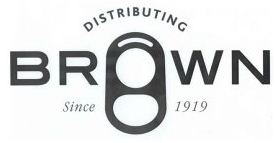 Brown Distributing Company has been family owned and operated out of West Palm Beach Since 1984. Our mission has always been to provide excellent service to our customers, value to our consumers and a solid commitment to our greatest resource, our Employees. Working towards this common goal is always at the forefront of what we do and is an essential part of our character that makes us who we are today. Visit Florida Beer Company.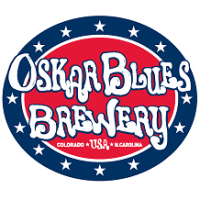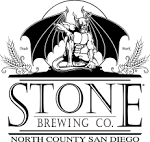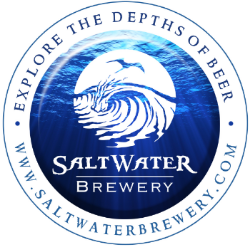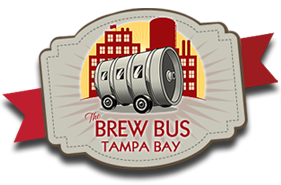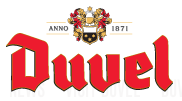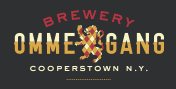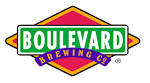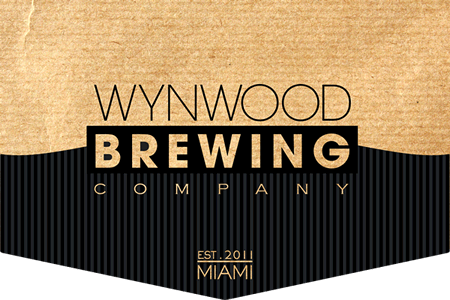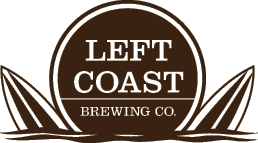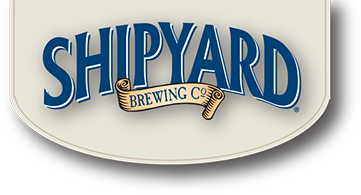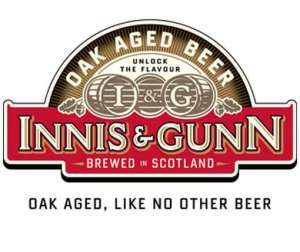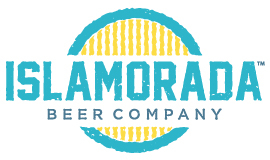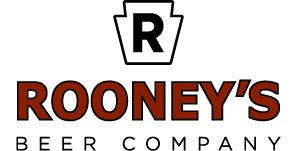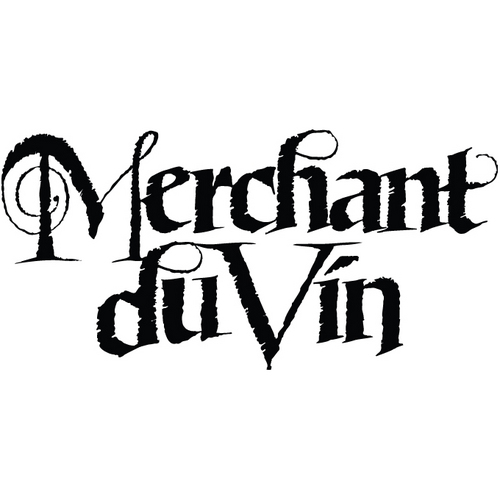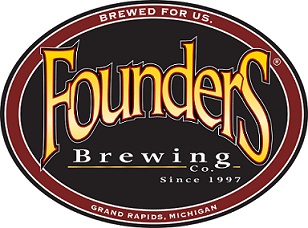 ---
| | |
| --- | --- |
| | 3R Raspberry Ale is an award winning ale with the right balance of fruit flavor and aroma. Made from sorghum, corn extract, natural raspberry puree, orange peel, hops, and yeast. Not overly sweet, the Oregon grown fruit puree creates a beautiful body color with a natural raspberry flavor. 5% ABV |
---
| | |
| --- | --- |
| | Off Grid Pale Ale is a wonderful interpretation of the classic pale ale style. It has a distinctly deep amber color and great character and body. Three varieties of hops provide a wonderful aroma and a citrus and spicy hop flavor. This smooth gluten-free ale is made from sorghum and brown rice extract, molasses, tapioca maltodextrin, caramel color, hops, and yeast. 5% ABV |
---
| | |
| --- | --- |
| | Tread Lightly Ale is a well-balanced gluten-free ale beer made from sorghum, corn extract, orange peel, hops, and yeast. It's a bright and light bodied craft beer with a refreshing taste and doesn't have the after taste of other sorghum-based beers. 5% ABV |
---
| | |
| --- | --- |
| | Strong and sensual, this golden, Belgian-style ale glows. The richness of German malts and Belgian yeast are tempered by a sparkling approach and overall light body. Abundant herbal, fruity notes make this one to savor. 9.5% ABV |
---
| | |
| --- | --- |
| | First brewed in 2007 as the Stone 11th Anniversary Ale, this ale was an instant hit. Sublimely Self-Righteous ale is just that: a brilliantly hopped double IPA–providing a wake up call of floral and citrus aromas–backed up by a deliciously smooth and dark roasted maltiness. You get the best of both worlds with this black double IPA. 8.7% ABV |
---
| | |
| --- | --- |
| | It is belived theat George Washington brewed beer using this bright orange squash. In modern times, Buffalo Bill's Pumpkin Ale is a true original microbrew that uses baked and roasted pumpkins. Cinnamon, cloves, and nutmeg are added to create what has been described as, "pumpkin pie in a bottle." 5.2% ABV |
---
| | |
| --- | --- |
| | PALM Ale has long been one of Europe's top-selling specialty beers and when you taste it, we think you will know why. Made with English hops, French Barley, and Belgian yeast, PALM represents the best of European beer-making traditions. It's the roasted Champagne Malt which gives PALM its amber color, but without being heavy. PALM is a great alternative to traditional pilsners and lagers for the beer drinker looking for something a little different. 5% ABV |
---
PLEASE CHECK BACK FREQUENTLY FOR UPDATES!

All selections are subject to change without notice!