2018 Retail & Business Bazaar Participants
As you make your way through the Festival's different regions of the globe take your time to visit our Retail and Business Bazaar & Market Place where our Community Partners have a variety of exciting and unique products that are the perfect way to take this memorable evening home with you. The Retail Bazaar & Market Place host some of the most exciting sweet treats, spices, jewels and more to add an edge to all your culinary adventures! With the holidays quickly approaching, it's a great way to get a truly special gift for anyone on your list, or find that special touch for the next time you entertain!
---
| | |
| --- | --- |
| | LaBella Dentro is a story of elegance, refinement, femininity and a job well done is our vision. Our path started in 2014 with a line of handmade Murano glass Jewelry for those who appreciate art, fashion and tradition. Each glass bead is made from an Italian Murano glass cane and is lampworked piece by piece. Each piece has its own history, a history that is found in every splash of color. Even though, the art of blowing glass is an old tradition and the glass workers are still following their age-old techniques, continuous innovations have led to more stylish and contemporary pieces consistent with trends of today's world fashions, which we hope to bring to you through our creations. We are very proud to offer new collections from Italy, 100% handcrafted. The "handcrafted" aspect is one of the most important guidelines of LaBella Dentro, as we want to offer our customers a unique quality product that cannot be mass produced. Our new line, BySimon, is well renowned in Italy being in business from the 1970's and having multiple stores across the country. Inspired by new fashion trends, their designers have a deep passion for beauty, carefully selecting the raw material ensuring the highest standards of performance. The design and Made in Italy hallmark give life to refined and fabulous jewels. BySimon jewels are handmade and the expert goldsmiths are committed to minimize the environmental impact of their activities. GianKarla is an Italian Brand founded in 2008, known for its original and refined jewelry. GianKarla is our newest brand of semi-precious stones, pearls, quartz, hematite's, onyx, opals, and many other stones. With contemporary design and artisanal craftsmanship, coupled with detail oriented innovation and high quality, and of course handcrafted. GianKarla is forever distinguished in the world of luxury fashion. "Explore the Beauty Within" Andreea Mandreanu-Faur Founder & CEO |
---
| | |
| --- | --- |
| | Lovin' Olive provides the delicious and fun European custom of olive oil and balsamic vinegar sampling as an International Tasting Room located in The Promenade at Coconut Creek. 4425 Lyons Rd, Coconut Creek, FL. (Lyons & Wiles). The gourmet cucina style store offers the opportunity to taste more than 60 Ultra-Premium extra virgin olive oils, specialty oils and balsamic vinegars from the US, Italy, Spain, Greece, Tunisia, Chile, Peru, Australia and other exotic destinations. Consumers are able to taste and explore the endless possibilities and pairing combinations of our gourmet oils and vinegars before they buy. We also carry an assortment of award winning gourmet foods, Olives, Spices, Sauces, Jams, Jellies, Fresh Pasta, Gift sets and Gift baskets. In addition to the Coconut Creek location we also provide an online store. |
---
| | |
| --- | --- |
| | Friends and Family Spinal Care is a NUCCA Chiropractic Wellness Center in Coral Springs Florida, focused on restoring health through corrective spinal care. Friends and Family is the headquarters of the FAMILY WELLNESS movement in South Florida. We welcome people of all ages with all types of health concerns. We take pride in our office where you will enjoy a fun, friendly and comfortable atmosphere. We are proud to serve families from all of South Florida, including Broward, Dade, Palm Beach County and beyond. NUCCA chiropractic care is more than just making the pain disappear. Chiropractic is about understanding the healing powers of the body. Chiropractic is about learning how to take care of yourself to improve your quality of life and lead the healthiest life possible. |
---
| | |
| --- | --- |
| | Pacari Chocolate is a line of premium organic chocolate and is the first single-origin organic chocolate entirely made in Ecuador. We carefully select the finest ingredients and work in small batches in order to bring you an unforgettable chocolate experience. All of the ingredients are 100% organic and produced according to fair and equitable standards. Each of our single-region, raw and specialty chocolate products is crafted to maintain the complex flavor profile of the Arriba Nacional cacao bean. We partner directly with over 3,500 small-scale cacao growers to preserve their traditional way of farming, thereby safeguarding the biodiversity of cacao in Ecuador. We undertake a number or sustainability programs for the benefit of the cacao-growing communities with which we work. |
---
| | |
| --- | --- |
| | iHummingbird provides in-home service for smart devices. We show you how to setup, navigate and use your devices, as well as organize your digital content. We sell, install and demonstrate hardware that integrates with your smartphones and tablets. These products include thermostats, smoke detectors, lighting control, music and video streaming devices, access control and surveillance cameras. In addition, we sell, install and program handheld universal remote controls to make controlling your media system easy and fun. The best part is you'll be working with a team of trusted technicians that have had a rich history in the world of home electronics. With over 20+ years in custom electronics industry, we know a thing or two about how technology can enhance your lifestyle. |
---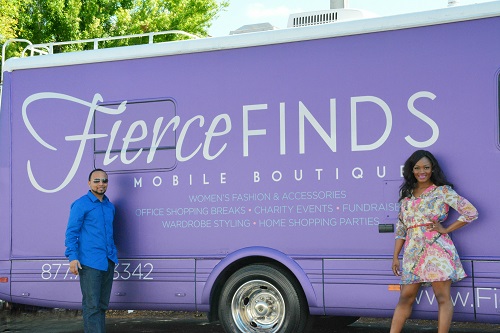 ---

Rhineland Cutlery(tm) are forged from high carbon steel. All of our knives are custom engravable for the perfect personalized gift - Corporate gifts, awards, trophies, birthdays anniversaries, weddings or any special event. Beauty and functionality make our knives one of the most coveted knives on the market worldwide.
---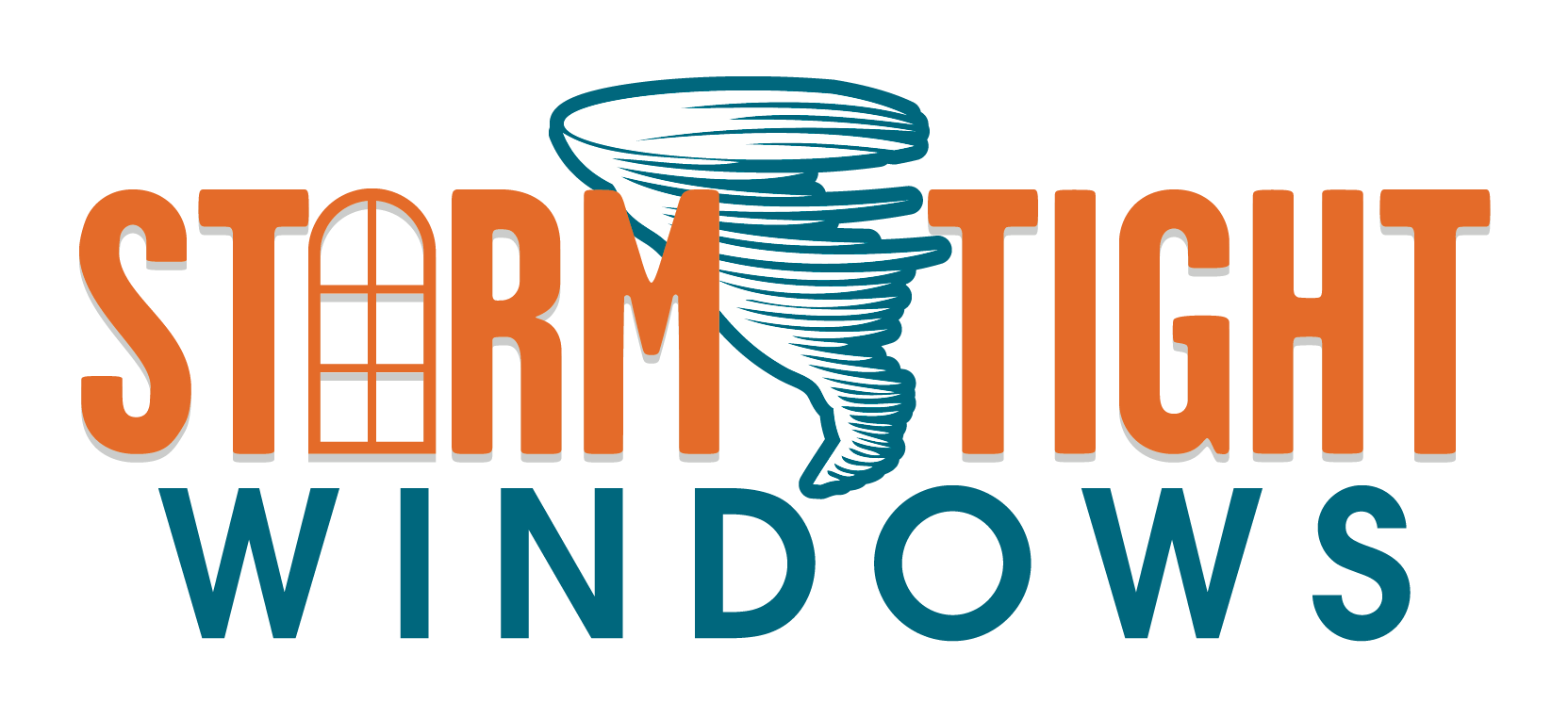 Storm Tight Windows, South Florida and The Gulf Coast's #1 provider of impact resistant windows and impact resistant doors. We pride ourselves on offering the finest quality of impact window and door at the best price with unparalleled customer service!
How do we do this? We manufacture all of own replacement windows and doors so you have the benefit of purchasing your products factory direct. This reduces the need for "middleman" markups which means a better quality product at a better price for you!
We proudly service all of South Florida through Palm Beach, Broward and Dade counties including Miami, Fort Lauderdale, Boca Raton, and West Palm Beach.
Energy Efficient Impact Windows and Doors
Our professional engineers have not only designed impact resistant windows and doors that will protect your home from hurricanes and tropical storms, but our products are also designed to be as energy efficient as possible. Your investment will soon pay for itself just from the savings on your monthly FPL bills. Our clients tell us that with their new replacement windows and doors from Storm Tight they are saving as much as much as 40% on their energy bills each month!
Hurricane Resistant Windows and Doors – Added Benefits
Your new impact windows and impact doors from Storm Tight Windows go beyond protecting you and your family from the storm. Here are just a few of the added benefits that come from adding hurricane resistant windows and doors to your property:
24-hour Hurricane and Storm Protection
24-hour Protection from Home Invasion
Improved Property Values
Improved Energy Efficiency
Insurance Discounts
Noise Reduction
UV Protectio
---
| | |
| --- | --- |
| | At The Wine Box Creations we love wine and we love to share it with others. So here's our question...Why do we continue to share our beloved wine in a lifeless, uninteresting basket? At the Wine Box Creations, we decided to "reinvent" the traditional wine basket and put a digital spin on it! We envisioned a new offering, that really made a connection with the person receiving it, as well as the person creating it. We offer a "wine box" in 3 different sizes, that is fun to design, hip to the consumer, and bold in making a statement. Whether it's a PERSONAL PHOTO or a CORPORATE DESIGN, our Wine Boxes are sure to captivate your audience. You have the power to create a personalized gift that your recipient is sure to love. |
---
Busy Body Fitness is the largest state of the art health club provider with East and West Boca locations with over 100 group classes, over 70 personal trainers ranked and ranks as the #1 health club in south Florida.

East Boca Raton - 141 NW 20th Street Phone - 561.367.3542
West Boca Raton - 9183 Glades Road - 561.477.2723
Palm Beach Gardens - 4430 Northlake Blvd - 561.318.5293
---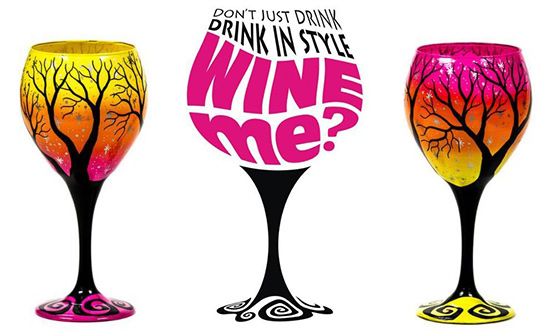 Wine Me? is an American hand-painted glassware company. Combining great style and unsurpassed quality, Wine Me? quickly gained a following amongst celebrities, trendsetters, and wine-o's nationwide.
The NJ-made brand is sold at wine festivals and art shows nationwide and has also teamed up with celebrity wine club, "Wines by Wives" and is sold on their online shop. Wine Me? has over 12,000 Facebook fans and has sold several thousand glasses in the past two years. Why have the same boring, clear wine glass when you can have a fun, colorful Wine Me? glass? Don't just drink, drink in style.
---
| | |
| --- | --- |
| | Akoya at Boca West is the new iconic contemporary sanctuary created by the famed architects of One Thousand Ocean and the Siemens Group, renowned developer of The Polo Club Boca Raton. A place where every conceivable amenity has been designed for the most demanding buyers, including valet and resident services. Set this extraordinary masterpiece in the Nation's #1 Private Residential Country Club, boasting exceptional resort-style living and more than 300,000 square feet of club facilities. This is Akoya, a rare opportunity without precedent for a privileged group of residents who will truly have it all. Prices starting in the $800's. |
---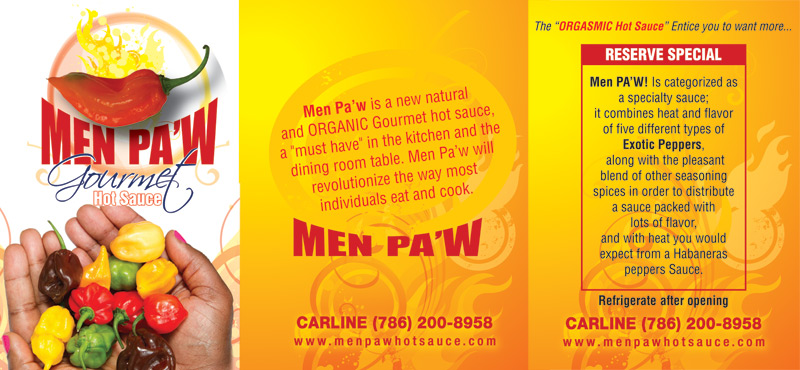 Welcome to Men PA'W My signature Sauce is Men PA'W. It is categorized as a specialty sauce; because it combines heat and flavor of five different types of EXOTIC peppers, along with the pleasant blend of other seasoning spices in order to distribute a sauce packed with lots of flavor, and with heat you would expect from a Habaneras peppers Sauce. When you taste Men PA'W you're in for a treat. Experience this fresh home made hot sauce you can eat with any dishes. Chefs are renowned for their creative combination of spices and hot sauces. This versatile Sauce can compliment the flavor of any dishes, like beef, pork, fish, chicken, soups, and even eggs. Men PA'W Entice you to want more...
---
| | |
| --- | --- |
| | At Bath Fitter, we are committed to making your bathroom renovation an easy, simple, and enjoyable experience. We want to provide the kind of service that makes people smile – the kind of service that leaves an impression. If you are satisfied with the process and the end result, then we know we've done our job! We are dedicated to providing a quality product, one that is professionally installed by our trained and qualified staff. And we stand behind our product by offering a lifetime warranty for as long as you, the original purchaser, own your home (subject to limitations, see your location for details). Our team includes a group of personable and friendly customer service representatives who are available to field your questions, comments, and concerns. Customer concerns are handled with care. We don't rest until the issue has been resolved to our customer's satisfaction. |
---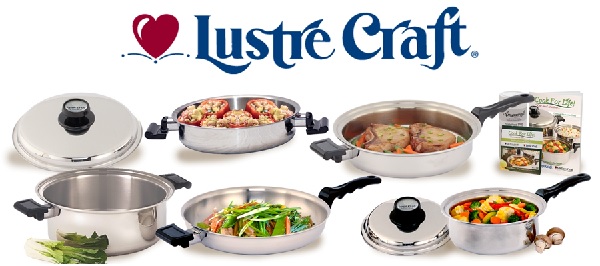 For nearly 100 years, the Lustre Craft® brand has been building a reputation of providing quality products and unsurpassed customer service. Holding the distinction of being the Original Waterless Cookware, Lustre Craft® was developed in West Bend, WI dating back to 1906. Our mission, as an American company marketing American made merchandise, is to provide the health conscious consumer with superior products manufactured under the most stringent quality control and guaranteed for a lifetime.
There are many characteristics of our products that set us apart. Stainless steel cookware is recommended by many food service and health care professionals for its ability to retain important nutrients and a surface that will not "scratch off" or cause illness. Each of our pieces are accompanied by a Lifetime Warranty and are proudly manufactured in America! And, our customer service is second to none! We are proud of the fact that 25, 35, and even 50 years later our customers believe it's still the best investment they've ever made!
---




At Jasmin Boutique is now open in Royal Palm Place in downtown Boca Raton at 101 Plaza Real.
Showcasing elegance for the Feminine & Urban Modern Woman.
---
---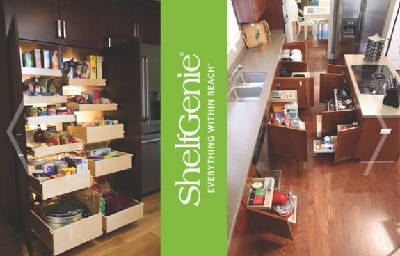 ShelfGenie is your source for custom designed, built and installed Glide-Out shelving solutions for any existing cabinet in the home. Our affordable, high impact shelves are designed to provide homeowners with easy access to their belongings in the kitchen, pantry, bathroom, garage or anywhere you have a cabinet or a shelf. By improving organization and accessibility, thereby reducing stress, our pull out shelves transform the way you use your home. Our locally owned and operated franchises will design and install your slide out shelves changing how you use the space in your home. Each custom made slide out shelf is designed to address your specific storage and organizational needs. When you want an affordable home improvement that is guaranteed to improve your relationship with your cabinets, you need ShelfGenie. Give us a call at 561.907.7909
---
| | |
| --- | --- |
| | At Kyani - Defend, repair, and maintain every cell in your body. Imagine if you could search the world for the most potent and remarkable Superfoods and combine them to form a simple, yet extraordinary nutrition system with profound results. This is what Kyani does for you. The Kyäni Triangle of Health features three key product families: Kyäni Sunrise, Kyäni Sunset, and Kyäni Nitro. Together, the products work synergistically to provide you and your family with unmatched nutrition for optimal health. Among many Superfoods and botannicals, the Triangle of Health offers the power of antioxidant-rich Wild Alaskan Blueberries, tocotrienols (the most potent form of Vitamin E), Omega-3s from Wild Alaskan Salmon, and Nitric Oxide-producing nitrates in one easy-to-use system. |
---
| | |
| --- | --- |
| | At Jack Squire is a well rounded brand that specialize in offering fashion, fine jewelry, vintage jewelry finds, our items are all hand made artisan pieces and we have a large selection of individually selected vintage jewelry items available. In addition to that, we are now carrying Certified Fair Trade items! We are a local small business based in St. Petersburg, FL. Owned and ran by a fine artist. We have an established presence in the Tampa Bay area. Our overall aesthetic is highly designed and clean lined, utilizing nature as an accent. You'll notice our booth utilizes flowers and ferns to help communicate a well designed organic and inviting space for our customers. |
---
| | |
| --- | --- |
| | C U Yacht Charters has more than 30 years in the luxury yacht market and has an unrivalled reputation in providing clients with the best in yacht charter experiences. Established as one of the first yacht crew agencies back in 1983 in Fort Lauderdale, Florida, Crew Unlimited quickly grew, opening seasonal offices in Newport, Rhode Island, Auckland, New Zealand, Seattle, Washington, and a permanent European office in Antibes, France in 2009. Ami Ira (née Griffith) joined the company in 1993 as a Girl Friday whilst looking for her ideal Stewardess position. However, as Captain Eddie very soon afterwards fell ill, Ami was given the unique opportunity of taking over the business. This she did and subsequently negotiated to become sole owner of the company in 1999. Always recognizing that it's the 'crew that makes the charter', Ami took Crew Unlimited online in 2002, a long time before others had thought of this. This smart move enabled any interested crew to register their details on the website, as well as searching for their ideal jobs; it eliminated the need for paperwork and kept crews' profiles accurate which was important when matching them to the yacht and other crew on-board. Alongside recruiting the best crew in the yachting business, Ami and her team have also perfected the organization of luxury yacht charter vacations for clients over many years. Making it her mission to improve the level of service across the yachting industry, the close-knit CU Yacht Charters staff are all former yachting crew so recognize implicitly what the perfect yacht charter vacation should look and feel like. We wholeheartedly believe that it is the relationship with the crew that makes the yacht charter experience truly special. We get to know what the client is looking for in a perfect vacation and will personally match the crew (and the yacht) to that client. This ensures that your trip will be a very memorable one and you'll come back for more! |
---
| | |
| --- | --- |
| Art Design by Routie | |
---
Creations By Pat artist is a unique and passionate woman with a strong desire to bring out "Simply the Best" in everything. With dedication and love this artist has created some of the most elegant and unique pieces of handcrafted jewelry. Each piece represents the artist's dedication in bringing you the finest quality.These pieces were designed with the intention of bringing a feeling of significance and individuality.

NOW AVAILABLE MEN AND WOMEN STAINLESS STEEL NECKLACES AND BRACELETS.
---
| | |
| --- | --- |
| | Here at Innate Healthcare, we are committed to providing patients with the best chiropractic care in Fort Lauderdale. Dr. Cory Hennessey founded this chiropractic clinic in Fort Lauderdale in 2000, and has been providing exceptional chiropractic care ever since. By offering the most advanced chiropractic treatments for lower back pain, neck pain, headaches, whiplash, sciatica, and more, we have been able to help treat and manage patients' pain and injuries. Our staff is dedicated to the health and wellness of each and every patient, and strives to create personalized care plans to effectively treat and manage individual pain. |
---
| | | |
| --- | --- | --- |
| | | Hello. I'm David Loveland, Center Director of Mathnasium of Boca Raton, your neighborhood math-only learning center. We help kids in grades 2 - 12 understand math by teaching the way that makes sense to them. When math makes sense, kids leap way ahead – whether they started out far behind or already ahead in math. Our formula for teaching kids math, the Mathnasium Method™ has transformed the way kids learn math for over a decade across 500+ centers in the US and Canada. |
Mathnasium of Boca Raton
2240 NW 19th Street Suite 1204 Boca Raton, FL 33431 | 561.447.0077 | Web
---
Rona Pronman, president of Silver Collection LLC , began her career in Montreal's fashion industry in 1983, merchandising and selling clothing for Esprit Canada. Her experience led her to open her own boutique selling clothing and accessories. In 2004 after raising her family, she began a wholesale distribution business selling fashion jewelry to small boutiques , salons and gift shops in hotels.

At Silver Collection LLC, we offer our products for all fund raisers and company promotions including private branding . We currently sell in United States and Canada with great success in product sell through and are always developing new styles .We are looking to expand our distribution network and welcome all inquiries. We offer our jewelry on consignment, requiring no initial investment from our clients. This makes Silver Collection a unique and attractive supplier in the retail fashion business and a win-win opportunity for both supplier and customer. Please consult our website at SilverCollectionllc.com to view our products and learn more about our company.
---
| | |
| --- | --- |
| | Solar Quest USA is one of the leaders in the Solar Energy industry which grew out of an environmental conciousness and a love of American built products. As our place in the world evolves our needs to be energy independent becomes central to building a strong safe America. Whether we agree with global science or not, we find ourselves in the midst of environmental pressures not conductive to bettering our quality of life. Our mission through education and a superb level of customer service, is to bring our customers energy savings with some of the best American built equipment. Working together we can build a sustainable America, paying forward the ultimate gift to our children, "A future of promise". |
---

Vita Bakes Bakery strives to be a trend setting healthy bakery and to commercially provide functionally nutritious baked goods that include Traditional, Sugar Alternative and Low/No Gluten items offering 15 vitamins and 0 Trans Fat!! Consumers are demanding more value added products into their diets and this trend has been steadily increasing over the years. Vita Bakes Bakery will meet this need by providing healthy baked goods. Baked goods no longer have to be an empty calorie treat and can be a healthy part of a person's diet by provide needed vitamins, protein and other nutrients.
---

D-Grater is a grating plate used for at least a century along the coast of the Mediterranean. This little plate is part of a unique cooking culture that stretches from Spain, France, Italy to the Adriatic and beyond. They are hand made and hand painted by Spanish artisans who are part of an industry that has been creating pottery, tile and ceramics for a millennium. Our grating plates are beautiful and functional. They are displayable and dishwasher safe. They conform to European Union and American standards for lead and cadmium paint. In other words they are safe for you and your family.
Even if you use this plate for only garlic and nothing else, you will never regret your purchase. Our little plate grates garlic that is as spreadable and as pliable as butter. Use it for sauces, soups, stews, marinades, garlic bread, garlic butter. Spread it on roasted meats for true Mediterranean cuisine. Use it in dipping oils. We even mix it with honey and spread in on toasted bagels. You are limited only by your culinary creativity.
---
You may think that My Organic Juice is "just another juice place", but we are so much more!

My Organic Juice was not conceived for the sole purpose of making money and building an empire. In actuality, MOJ was born from a personal venture to cure the (now) company President of her cancer and autoimmune diseases such as chronic fatigue syndrome, celiac disease, hypothyroidism and ulcerative colitis. After cold-pressing her way back to health, Karolyn opened her eyes to the power of organic, fresh, nutrient-rich, cold-pressed organic juices!
---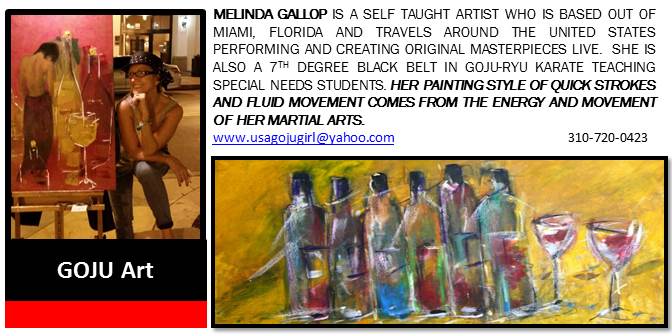 ---
| | |
| --- | --- |
| | I have lived in Palm Beach County for 29 years. I am a full-time Dental Hygienist, who loves food and wine, being inspired to my regular trips to wine country in Spain. I enjoy creating jewelry for women who enjoy drinking wine like I do. All my jewelry are hand made by myself using only the best materials. |
---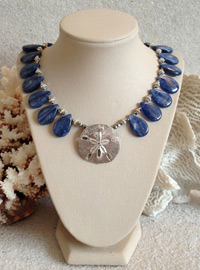 Growing up in Virginia, riding horses since she was 4 yrs. old, assured that Monique Comfort would always love the great outdoors. When her father started taking her to the Chesapeake Bay to fish she developed a passion for water. Summers visiting her Grandmother in Palm Beach, spending time fishing, diving and all things ocean, fueled the fire even more.
After graduating University of Miami with an MBA in Finance she moved to Juno Beach, FL. Her obsession with the ocean led her to free diving and underwater photography. She began designing jewelry as an escape from the hectic pace of the corporate world.
Although it began as an accidental love, her undeniable passion for jewelry design and all things ocean led her to pursue it professionally.
She began with a line of handmade sterling silver, ocean-inspired pendants and quickly expanded into working with semi-precious stones and other metals. She now has a line of ocean-inspired art, accessories and home décor. To date, she has never regretted leaving her MBA and the corporate world behind to devote all of her time to her true passion, all things ocean. Visit Oceans Allure for more information.
---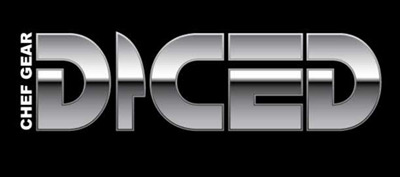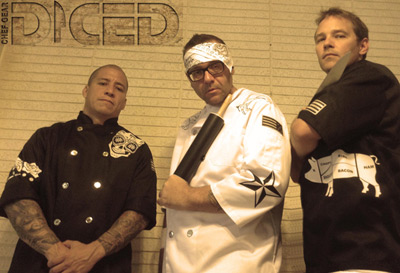 Diced Chef Gear offers graphic printed chef coats for the professional chef as well as the home gourmet. With designs that put pop culture in the kitchen, they've created a line that's as unique as the foods and spirits that inspire them.
Through the short time that Diced has been around we have met many great chefs and interesting people that have shared their suggestions and feedback. One constant request was for us to add some everyday apparel. This year in addition to the new chef coats designs, we have added t-shirts and hats for those "Foodies" who know that life should be fun and food should be taken seriously.
Diced Chef Gear has something for everyone that loves new food adventures and takes culinary risks.
---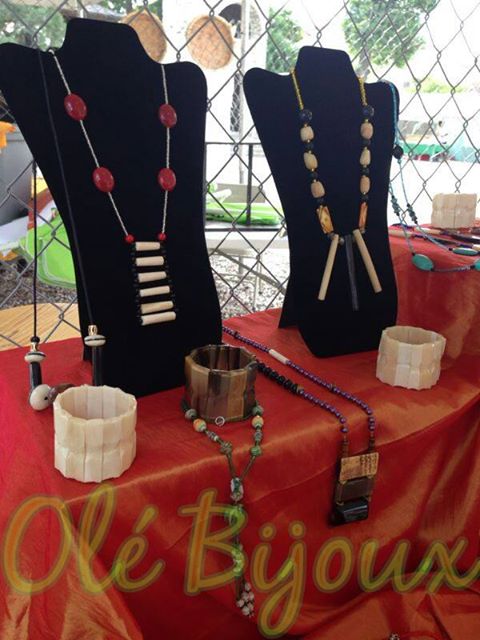 Olé Bijoux is the essence of our heritage and culture, with a Carribean influence.
Inspire & cultivate creativity
We use paper, fabrics, wood, clay, raw, organic, vintage and upcycled materials, just to name a few... Our pieces are bold, fresh, vibrant, funky, colorful, free-spirited, and versatile while embracing every taste with an element of surprise.
---
2018 Silent Auction Participants
| | |
| --- | --- |
| | At Refresh Glass actively partners with the community to divert thousands of wine bottles every week that would have otherwise been thrown away, working towards our 10 Million Bottle Rescue Mission. After they are collected we transform the bottles into fun and functional glassware and decor pieces such as planters, candle holders, and vases. We also can custom print and etch for corporate and gifts. We look forward to making your favorite glass to reach for and drink from everyday at home. Our current bottle count is 700,000 + rescued (updated counter on our website at refreshglass.com. Some of the names we have worked with include; Wolfgang Puck, Hyatt, 4 Seasons, Sheraton, Marriott, Kimpton, Ritz Carlton, Francis Ford Coppola Winery, Whole Foods and others. We believe in Conscious Capitalism and offering multifaceted solutions that both generate revenue and community benefit at the same time. |
---